We moved from Chicago about 18 years ago, leaving behind family and great friends. Two such friends were Carol and her husband Gary. My husband was friends with them for a long time and when we married I got to know them both. You know how that is, he got to know my friends and I got to know his crowd. Carol unexpectedly passed away this past January. I wanted to share a few recipes from Carol in her honor.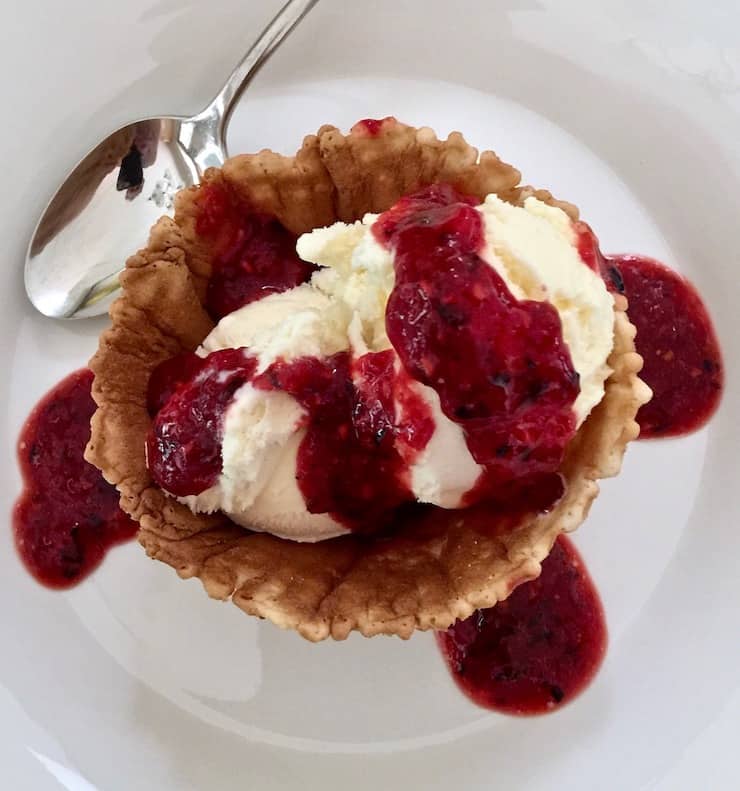 Carol loved to cook and entertain. She was a natural. It was effortless for her, she never stressed and the evening was always such a delight — great food, great conversation and great company. I thought she was one of the best cooks I'd ever met and I often asked how she made all the dishes she put together. I, too, liked to entertain but was always too nervous to ask them over and cook for them so we always went out to eat. She told me once that people are afraid to have her over because they are intimidated by her and think she won't like the food. She always said it's not the food, it's being with good friends and sharing a meal together. She liked to be the guest too!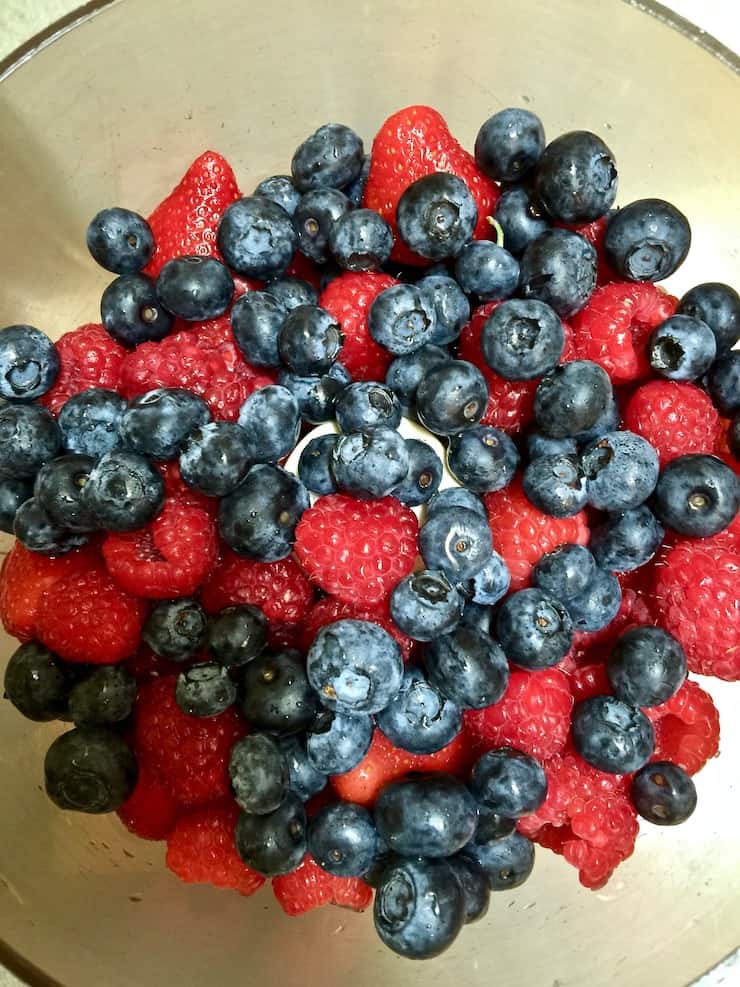 Once when we were over for dinner, Carol made a berry sauce that we had over ice cream for dessert. It was so good and I kept asking how she made it. Several weeks later, we were out for dinner with Carol and Gary and I asked about that berry sauce again. She grabbed an appetizer card off the table and jotted down the ingredients, and her phone number if I had any questions. Well I still have that recipe card from the restaurant table for Polenta con Funghi. I pulled it out the other day to make for the Fourth of July weekend.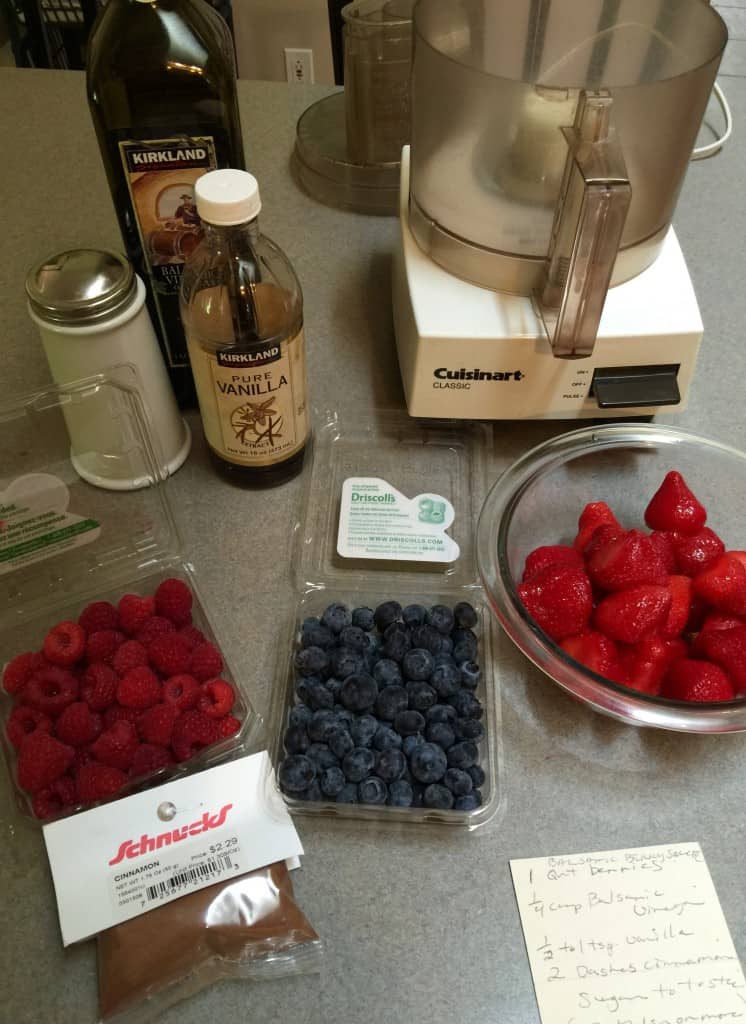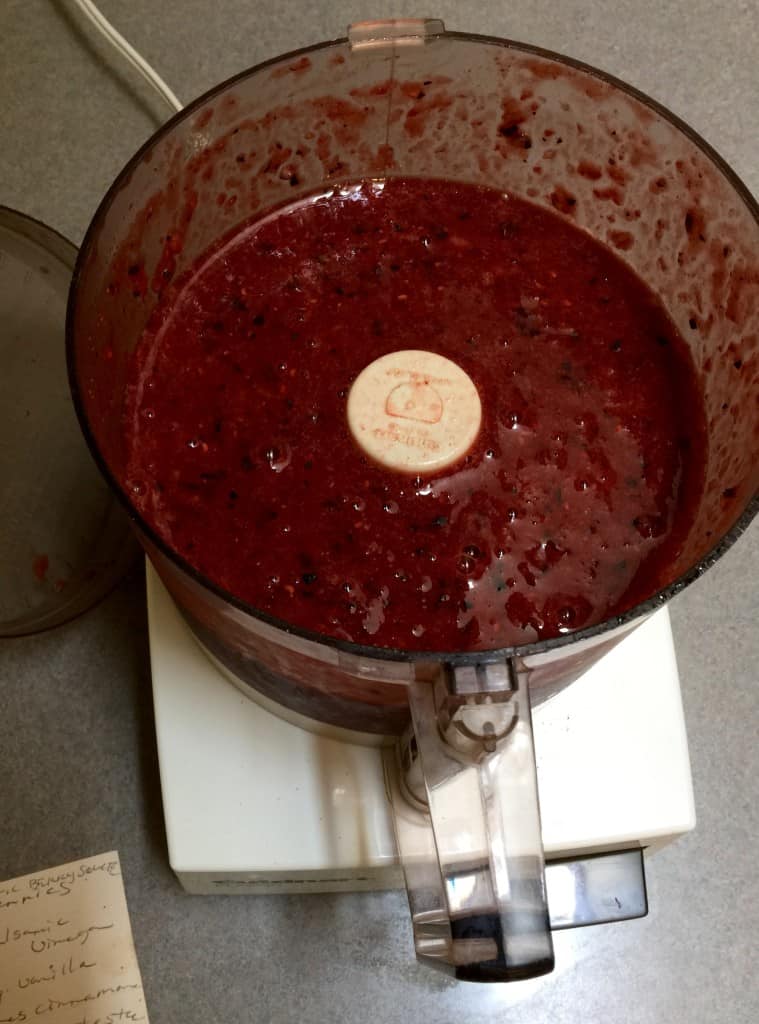 I had some difficulty reading her writing but it all came back to me. I can still remember her telling me how to make it so many years ago at a little Italian restaurant in Chicago. We had it over cheesecake and my daughter had some spooned over ice cream in a waffle cone cup. Made me smile and think of her.
Enjoy.
Best, Kelly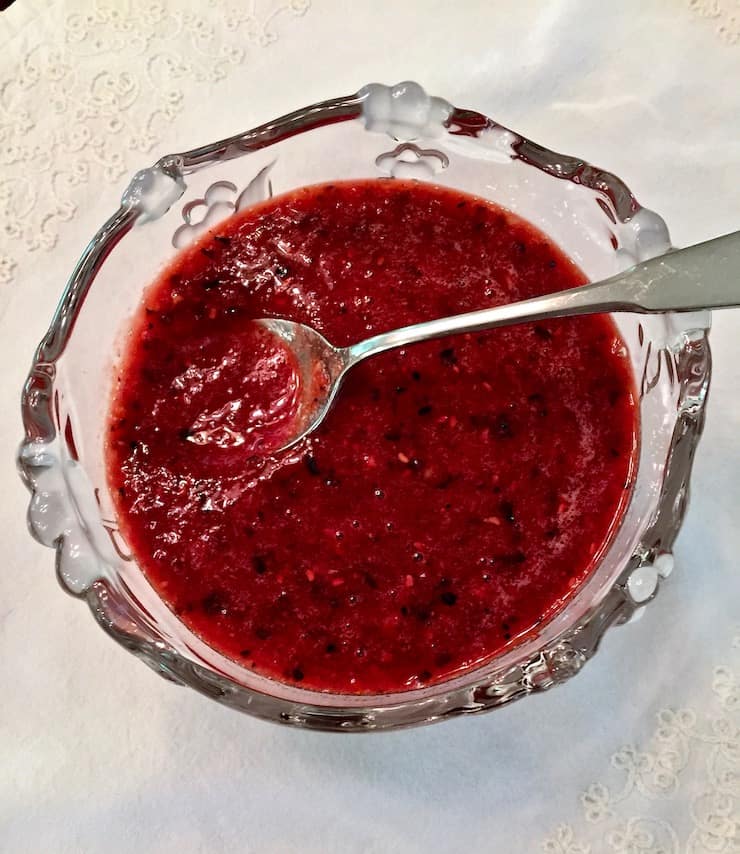 Balsamic Berry Sauce
Fresh summer berry sauce with balsamic vinegar for ice cream, desserts, pancakes, and so much more.
Print
Pin
Rate
Ingredients
1

quart

mixed berries

(I used 2 heaping cups strawberries, 1 cup blueberries and 1 cup raspberries)

¼

cup

balsamic vinegar

½

to 1 tablespoon vanilla

2

dashes cinnamon

2

tablespoons

sugar or more to taste

(I used 3 tablespoons)
Instructions
Put washed and hulled berries in bowl of food processor. Add remaining ingredients and puree to desired consistency. I pureed it smooth but you can leave it a little chunky if you like.

Chill. Serve over ice cream, cheesecake, pound cake or good Greek yogurt.