This is the other recipe I wanted to share in honor of our good friend Carol. I just shared her balsamic berry sauce and this is the black bean salad she made at the same dinner party. I'm pretty sure we were there for some sort of summer grill dinner and this was one of the sides she made.
The copy of the recipe she gave me has her notes on it, some of the directions are cut off and it's safe to say this was from the early 90's. I am guessing she got this out of a magazine. Carol was also a very talented food stylist. Everything she made tasted great and also looked great. Her presentation was to be admired. And like I said before, it was effortless for her, no signs of stress.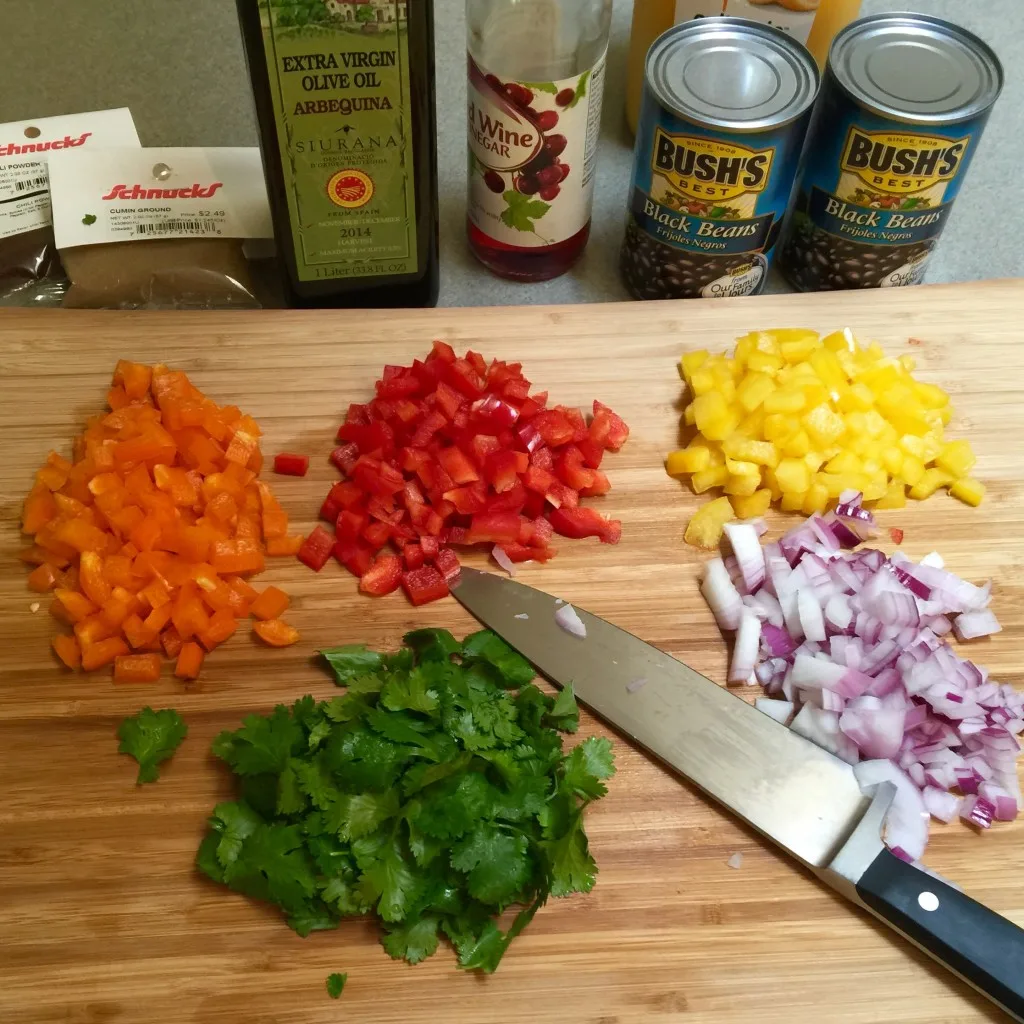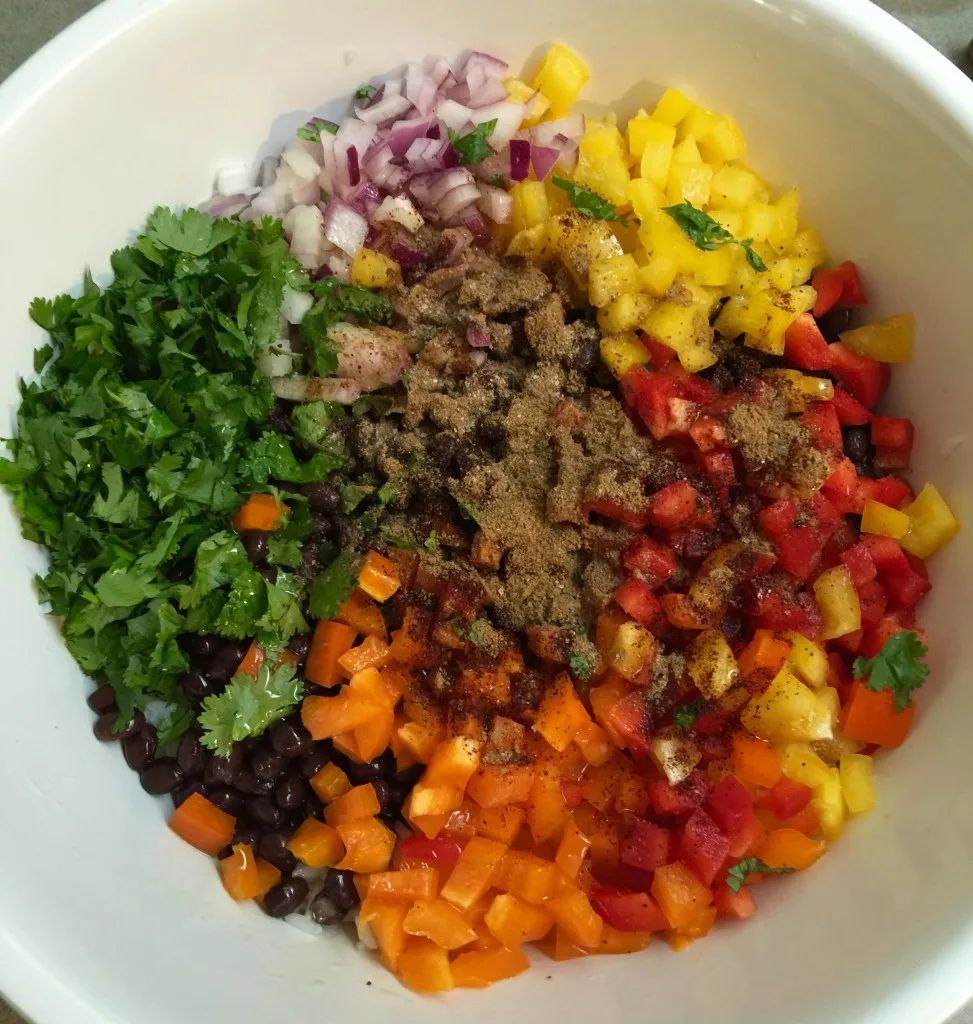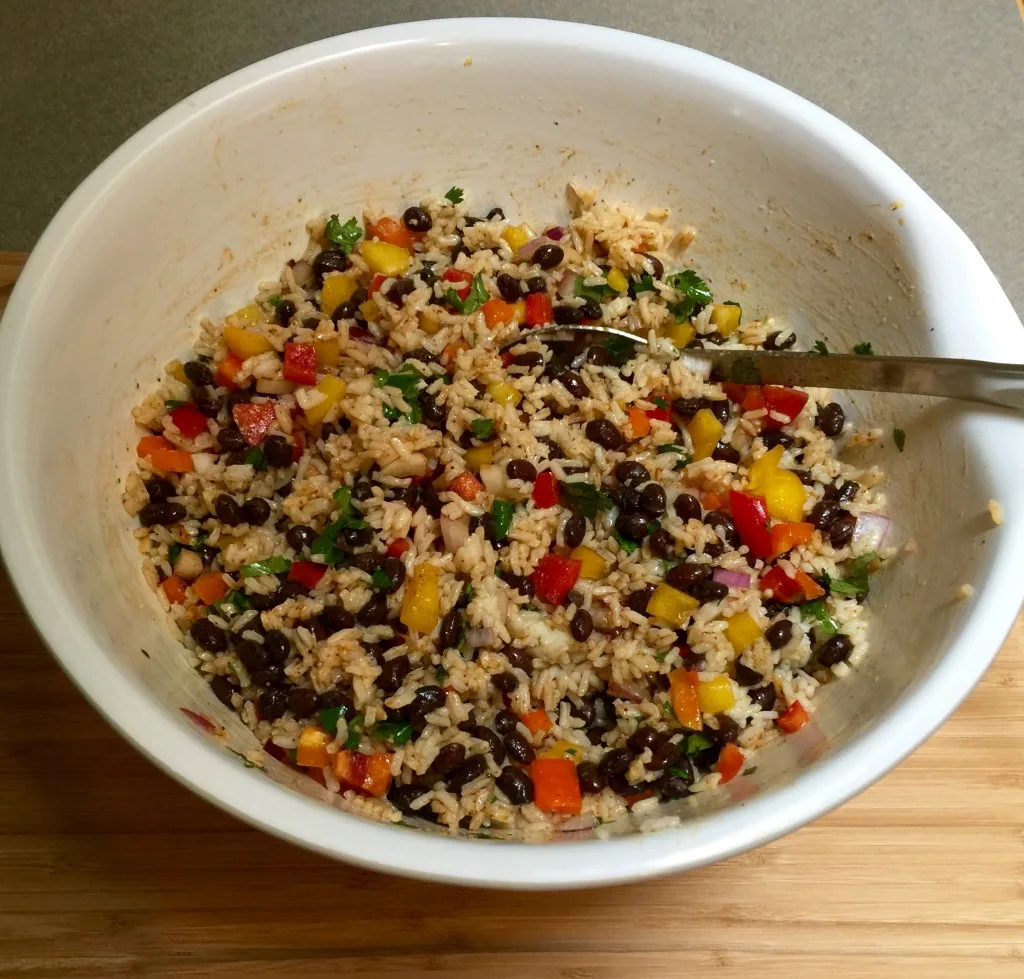 This salad has wonderful flavors with a bit of a southwestern influence with the cumin, chili powder and cilantro. I love it. It makes a lot and is perfect for a crowd or to bring to a potluck. Carol added oranges to hers and I added diced avocado to mine. It was the perfect side for our Fourth of July dinner.
Hope you like it.
Thanks Carol!
Black Bean and Rice Salad
12 servings
Ingredients:
2 14-½ ounce cans of chicken broth or 29 ounces of homemade broth
½ cup water
1-pound package long-grain rice
2 bay leaves
2 15-ounce cans black beans, drained and rinsed
1 red bell pepper, diced
1 yellow bell pepper, diced
1 orange bell pepper, diced
1 medium red onion, diced
1 bunch fresh cilantro, chopped (about 1 cup)
½ cup olive oil
3 tablespoons orange juice
2 tablespoons red wine vinegar
2 teaspoons ground cumin
1 teaspoon chili powder
canned mandarin oranges, drained
optional: diced avocado, cilantro sprigs
Instructions:
In a heavy large saucepan, bring chicken broth and water and 1 teaspoon salt to a boil. Add rice and bay leaves, cover, reduce heat and simmer for about 20 minutes.
When rice is done, transfer to a large mixing bowl and fluff with a fork.
Add all the ingredients through the chili powder and mix well. Salt and pepper to taste.
Chill. When ready to serve, let come to room temp. Taste for salt and add more if needed. Transfer to a serving dish or platter and garnish with orange sections, diced avocado and cilantro sprigs.
Note:
If you want you to mellow the strong taste of raw onion, soak the diced red onions in vinegar for about 15 minutes and then rinse.
If using avocado, garnish just before serving, otherwise they turn brown.