A little odd for me to write about my coffee preference. But stay with me, it will make sense. I love a good latte, and for several years I had an espresso machine. Every morning I made myself two lattes and often made one or two for my husband. Then the darn machine up and broke on me. No more morning barista duty.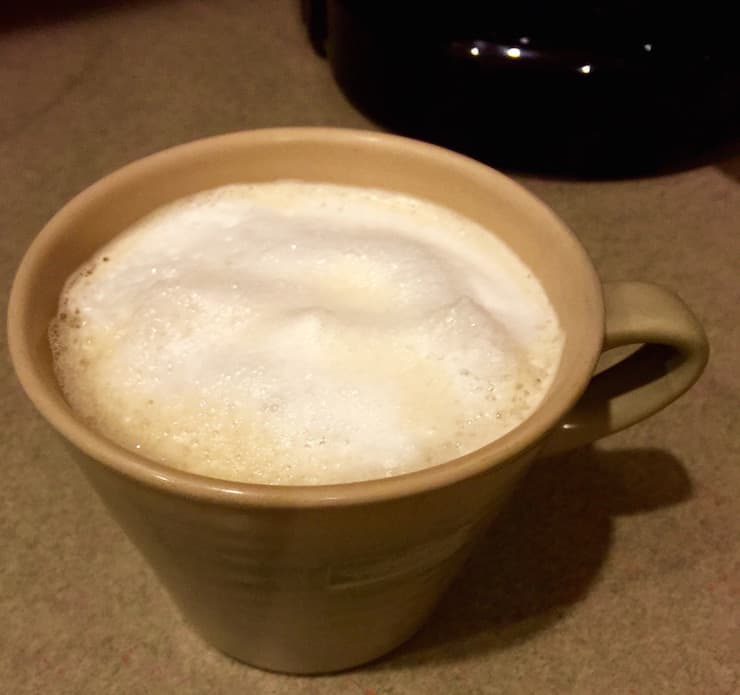 I've liked coffee since I was a little girl. My dad always let me have a sip or two of his when we were out to breakfast. I don't recall my mom or dad ever making it at home. He drank it black with sugar. When I got to college, I started drinking it regularly. Black. I had a small percolator in the dorm and then my apartment.
Then I backpacked Europe with my BFF the summer between my junior and senior years in college. Hands down, the best trip and experience ever. Ever, ever. So many stories to tell. Anyway, what does this have to do with coffee? I'll tell you. This is when I started drinking milk in my coffee. I recall that it had a name in Europe. Café au lait. We had it everywhere.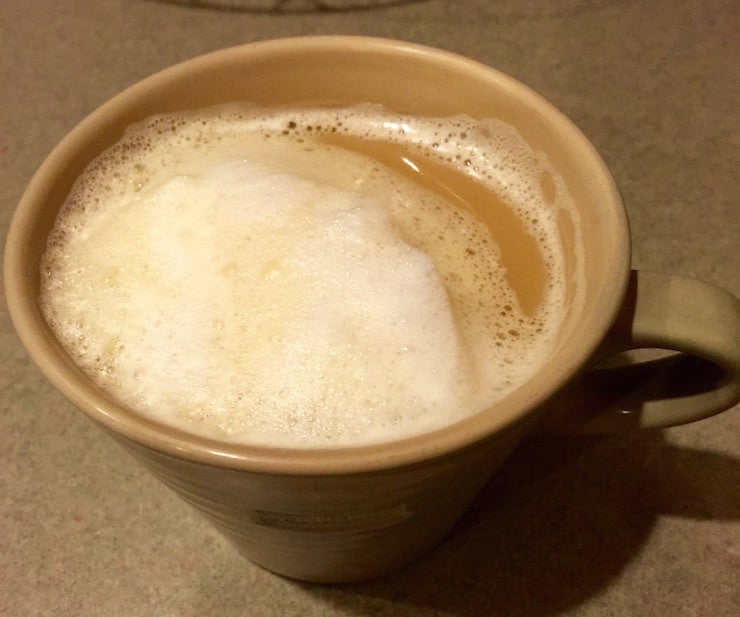 Near the end of our trip, we took a really long train ride from Barcelona to Paris, arriving in Paris around 5:00 AM. We were tired, desperately needed showers and very hungry. We stopped in at the first café we saw and plopped down at the bar and ordered café au laits. Big, huge cups of divine hot coffee and steamed milk. Then the bartender, or maybe he was referred to as a barista, put a basket full of fresh, warm croissants in front of us. I will never forget those croissants and coffee. We thought we had died and gone to heaven. We thought the croissants were on the house and we ate the entire basket.
Guess what? The bill came and we were charged for each croissant we ate. You should have seen our faces. I think we ate six of them. And we were penny-pinching backpackers trying to make it for 2 ½ months without running out of money. Live and learn.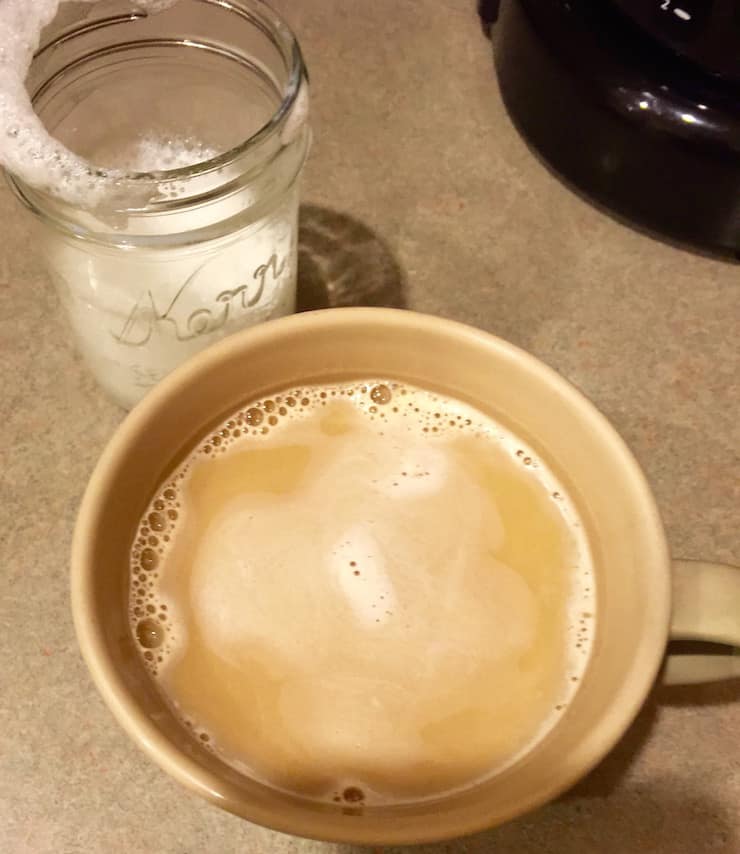 After my espresso maker went kaput, I said the heck with it and bought a drip maker. I recently just discovered an easy way to make hot, foamed milk for my coffee. Café au lait is half strong brewed coffee and half hot milk. I know this because I was an actual barista in college my senior year. A latte is made with espresso. The foam is debatable. I like some creamy foam on the top of mine.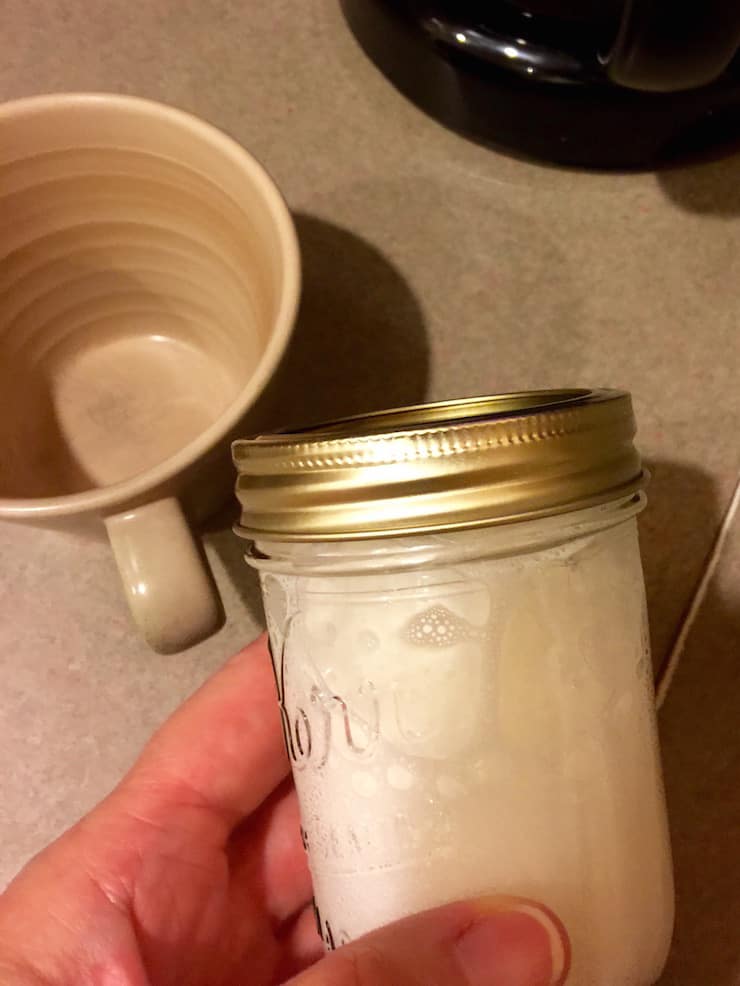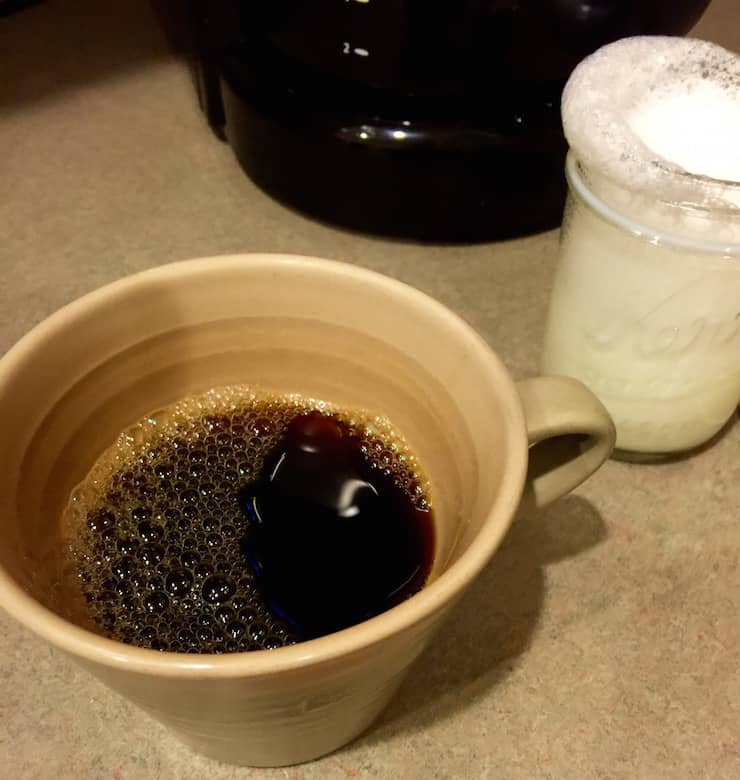 This is how you make it. Take a mason jar and fill it halfway with milk. Put the cap on and shake vigorously for about 30 seconds. Take the lid off and pop in the microwave for about 25 seconds. That will set the foam. Pour half coffee and then add the milk and stir. Then spoon some foam on the top. Café au lait.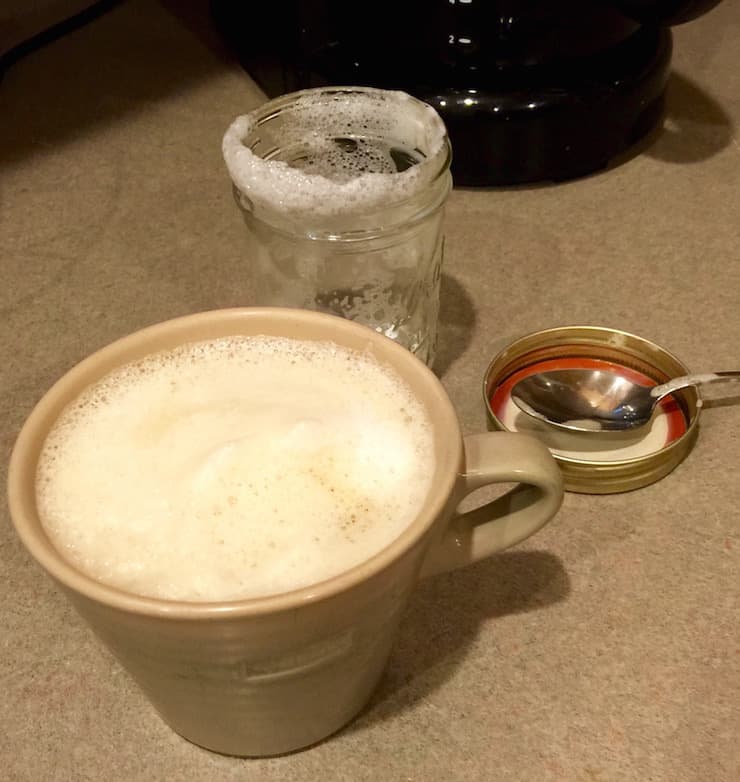 Who says you need a fancy, expensive espresso machine. This is such an easy way to make hot foamed milk for a great café au lait at home.
Enjoy, Kelly
Café Au Lait
Makes 1 cup
Ingredients
strong brewed coffee
milk, low fat (I don't recommend whole milk or cream. I use 1%)
Instructions
Fill a small mason jar about halfway with milk, put lid on and shake for about 30 seconds. Take off lid and microwave for about 25 seconds.
In a large coffee cup, pour in coffee halfway, then pour in warm milk. Stir. Spoon some foam on top and swirl.