Homemade Turkey Stock, essential for Thanksgiving dinner ~ to add to the roasting pan, for gravy, to moisten stuffing and for leftover recipes the next day. It's the power horse ingredient for the big day!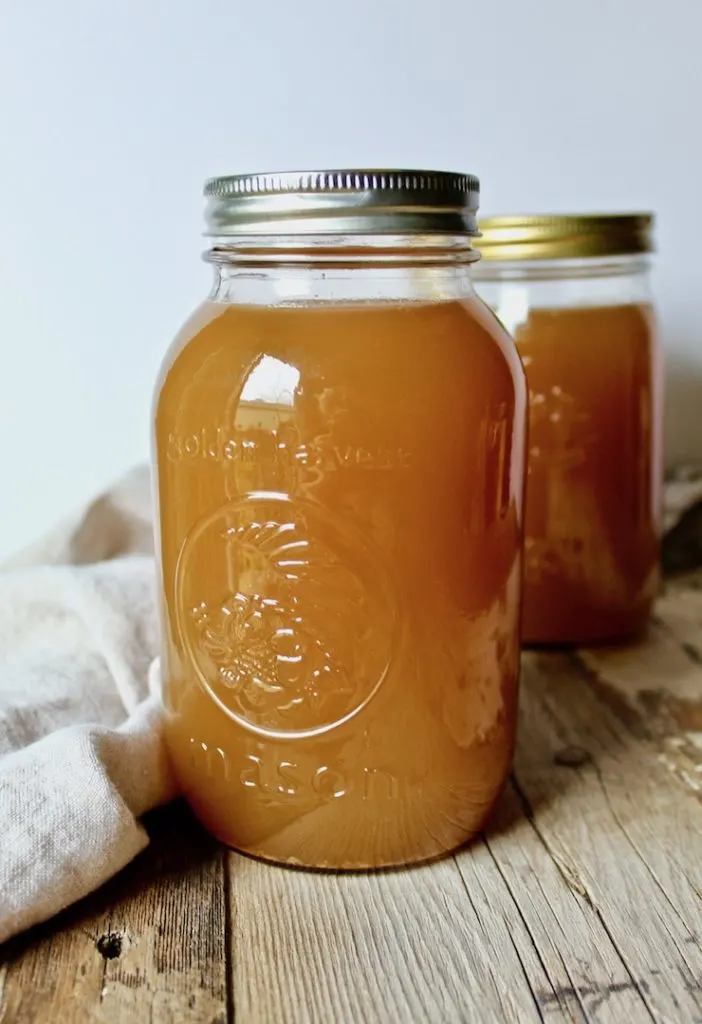 When I was a kid, my dad always had a pot simmering on the stove at the holidays with turkey necks and other unknown stuff in water, maybe a little onion, too. He always used this broth to moisten his stuffing and add to his pan drippings for gravy. I do the same thing every year at the holidays, although I make a big pot of homemade turkey stock in advance to use on the big day.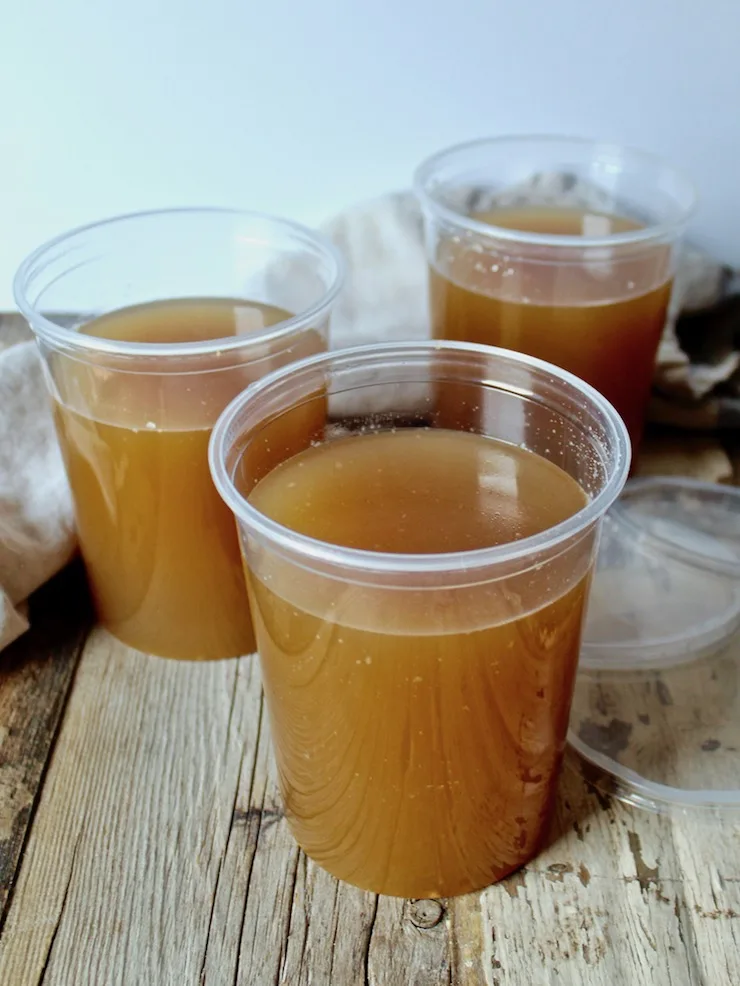 How do you make homemade turkey stock?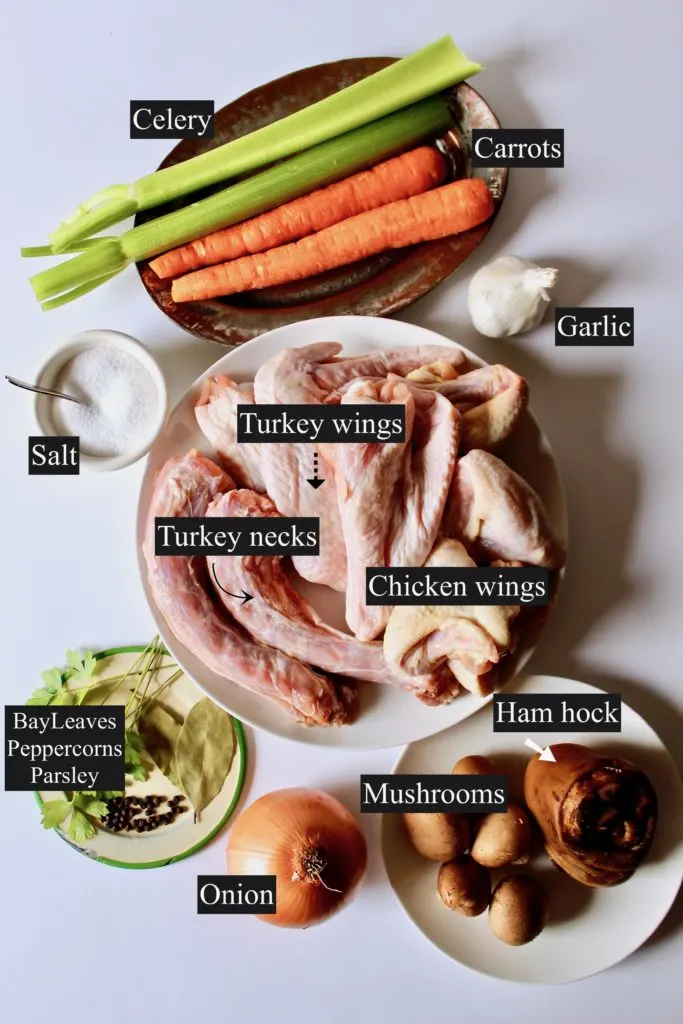 Basically, you simmer turkey wings and necks with vegetables and aromatics in water for several hours, until reduced and rich and gelatinous. Most stock recipes call for onions, celery and carrots. I added a small ham hock last year because I had one leftover, as well as some cremini mushrooms. I saw someone from Bon Appetit add those to stock and since I had them, I went for it. This year I made sure to add them again, loved the smoky and umami flavors they added.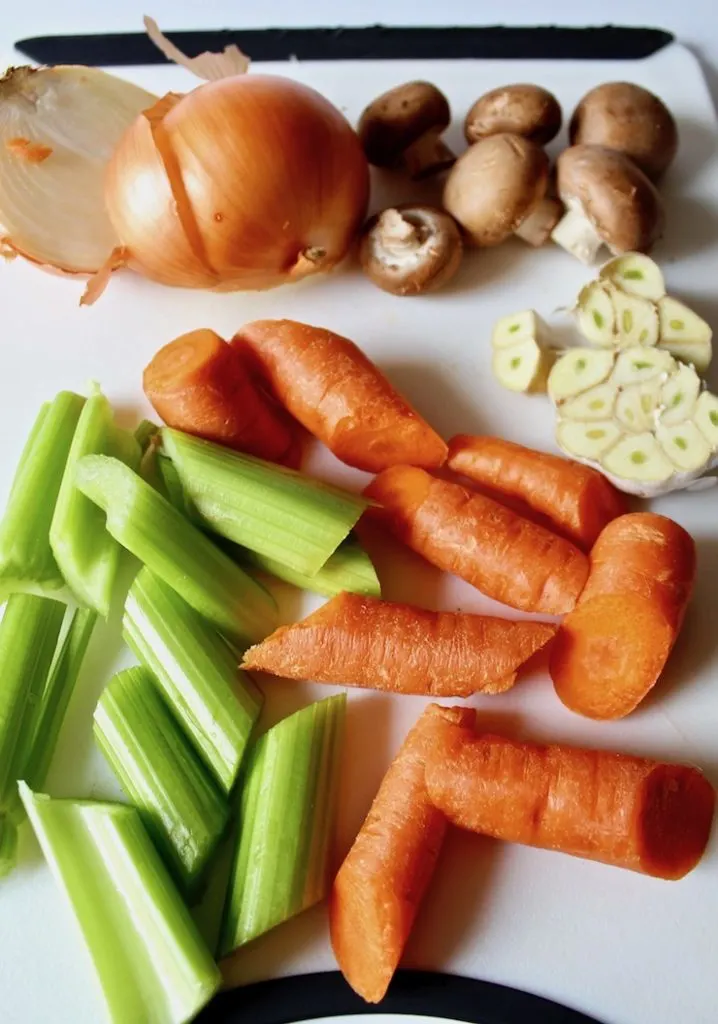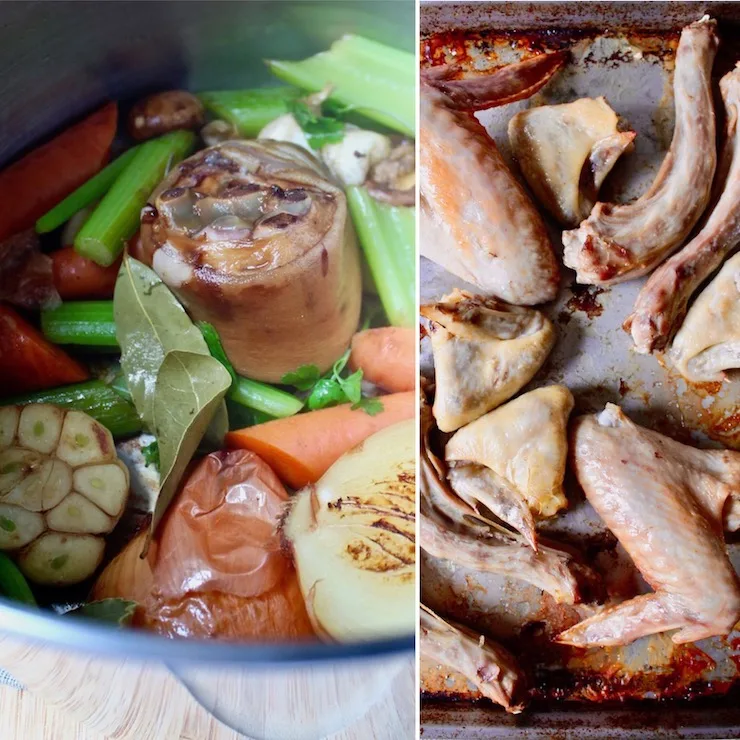 I also roast the turkey and chicken parts in the oven first, to caramelize a bit and add a deeper flavor and color to the finished stock. It is so worth this step. While the turkey parts roast, I caramelize the vegetables in the stock pot for the same reason, flavor and color.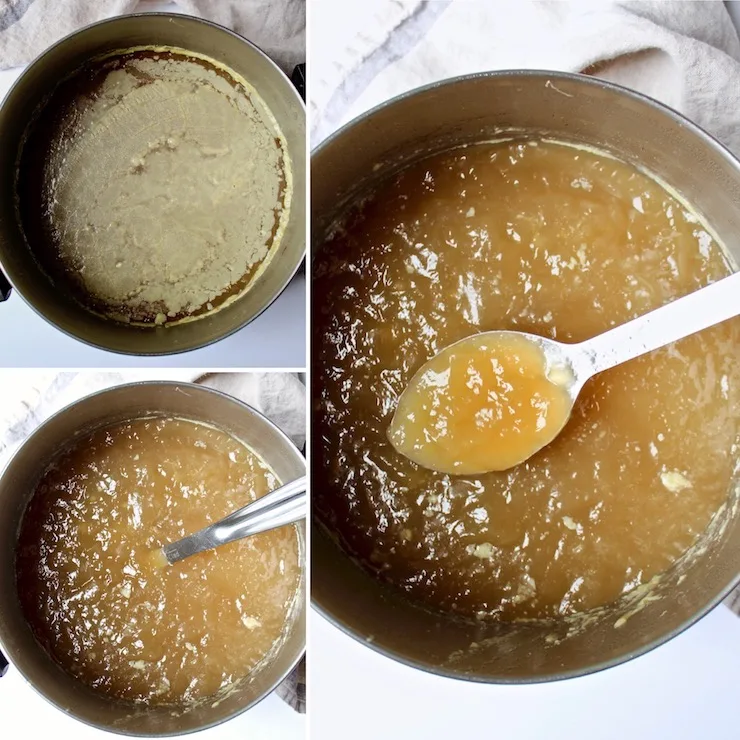 In my experience, just let the stock go at a steady simmer and reduce, try to leave it alone, don't go stirring it all the time. Stirring yields a cloudy stock, leave it be and you'll have a clearer stock, just sayin'. After several hours, strain it, let it cool and refrigerate overnight. The next day, skim off any hardened fat and what you'll have is a jiggly, gelatinous, rich homemade turkey stock. That's what you want! If you make in advance, put in quart containers and freeze to use for the big day.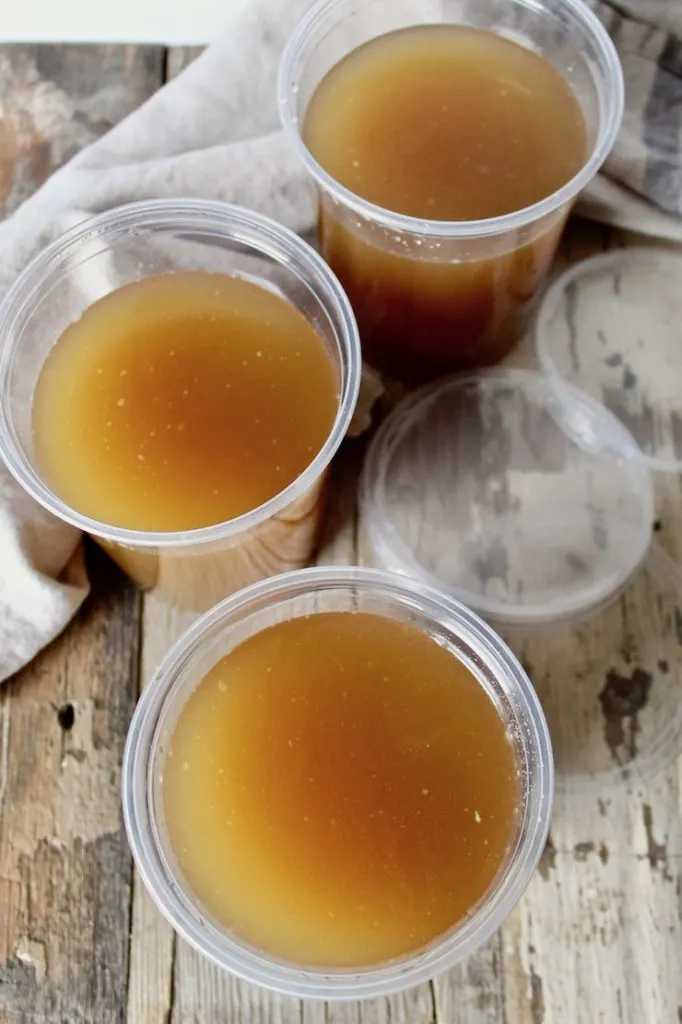 Homemade turkey stock is what makes Thanksgiving dinner so good! I use it for gravy, to add to the roasting pan, and to moisten the dressing. I also have plenty of stock for turkey noodle soup the next day or other leftover recipes, like turkey tetrazzini. You won't regret making turkey stock for Thanksgiving, once you do it, you'll never not do it again. Happy Thanksgiving cooking ~ Kelly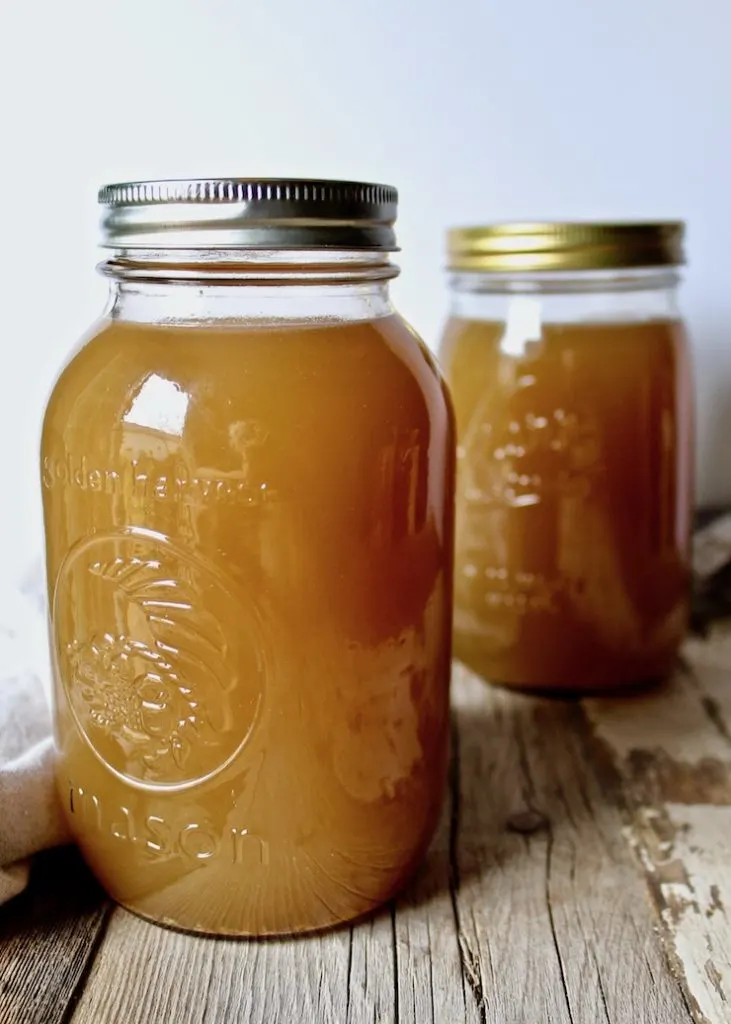 HUNGRY FOR MORE? Subscribe to my Newsletter and come hang out with me on INSTAGRAM, or give me a follow on FACEBOOK or see what I'm pinning on PINTEREST.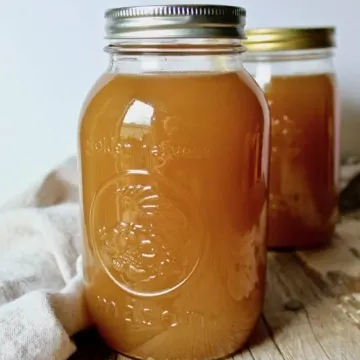 Homemade Turkey Stock
Homemade turkey stock, essential for Thanksgiving dinner ~ to add to the roasting pan, for gravy, to moisten stuffing and for leftover recipes the next day.
Print
Pin
Rate
Ingredients
2

turkey wings

2-4

turkey necks

4

chicken wings

Olive oil

Kosher salt

2

ribs

celery, roughly chopped/chunks

2

carrots, roughly chopped/chunks (no need to peel)

1

onion, halved (no need to peel, adds color)

1

head

garlic, cut in half horizontally

6-8

cremini mushrooms (optional)

1

small

ham hock (optional)

½

teaspoon

black peppercorns

A few sprigs fresh parsley

2

bay leaves

¼

cup

dry white wine, for deglazing
Instructions
Preheat oven to 425º

Place turkey/chicken pieces on sheet pan, drizzle with olive oil and sprinkle with salt. Roast in oven to brown for 30-40 minutes, turning every 10 minutes. Remove browned pieces to plate, set aside, and deglaze the sheet pan with a little water to scrape up any browned bits. Add to plate with turkey parts.

Meanwhile, in large 3 gallon stock pot, heat a glug of olive oil until shimmering. Add celery, carrots, onion, garlic halves, a sprinkle of salt, and, if using, mushrooms. Cook and stir occasionally to brown and caramelize, about 5 minutes or so. Add the ham hock, if using, peppercorns, parsley and bay leaves. Cook a few more minutes. Add wine to pot, stir up any bits and cook until it has evaporated.

Add browned turkey pieces and any drippings to pot. Cover with 2 gallons of water and a generous pinch of salt, bring to a full boil. Skim any scum that surfaces in the first half hour or so. Reduce heat to a steady simmer and cook 3½ to 4 hours, or until reduced by half. (Can divide between two pots, if necessary, see note below.)

When stock is finished, scoop out solids to a bowl, then strain stock through a cheesecloth-lined strainer. Cool and refrigerate overnight. Skim any hardened fat off the stock. It should be gelatinous, that's what you want. Store in quart containers to use now or put in freezer for later.
Recipe Notes
You can divide the stock into two pots if you don't have a large enough stockpot. That's what I do, dividing everything in two, with the ham hock in one pot and the mushrooms in the other. One gallon (4 quarts) of water in each pot.
The ham hock and mushrooms are totally optional, but if you have them, by all means toss them in the pot!
Turkey necks vary in size and availability, use 2 to 4 depending on what you find. I used 4 because they were on the smallish side.
You can use 4 turkey wings and skip the chicken wings, your call. I like using both.
Lastly, try not to stir the stock while it simmers, you will get a clearer finished stock. I sometimes poke the turkey wings back down/over, if necessary.
Nutrition
Serving:
8
oz
Calories:
83
kcal
Carbohydrates:
3
g
Protein:
7
g
Fat:
5
g
Saturated Fat:
1
g
Polyunsaturated Fat:
1
g
Monounsaturated Fat:
2
g
Trans Fat:
1
g
Cholesterol:
24
mg
Sodium:
31
mg
Potassium:
163
mg
Fiber:
1
g
Sugar:
1
g
Vitamin A:
1318
IU
Vitamin C:
2
mg
Calcium:
16
mg
Iron:
1
mg