Classic Cioppino recipe, the iconic San Franciscan-style seafood stew made with tomatoes, wine, spices and herbs.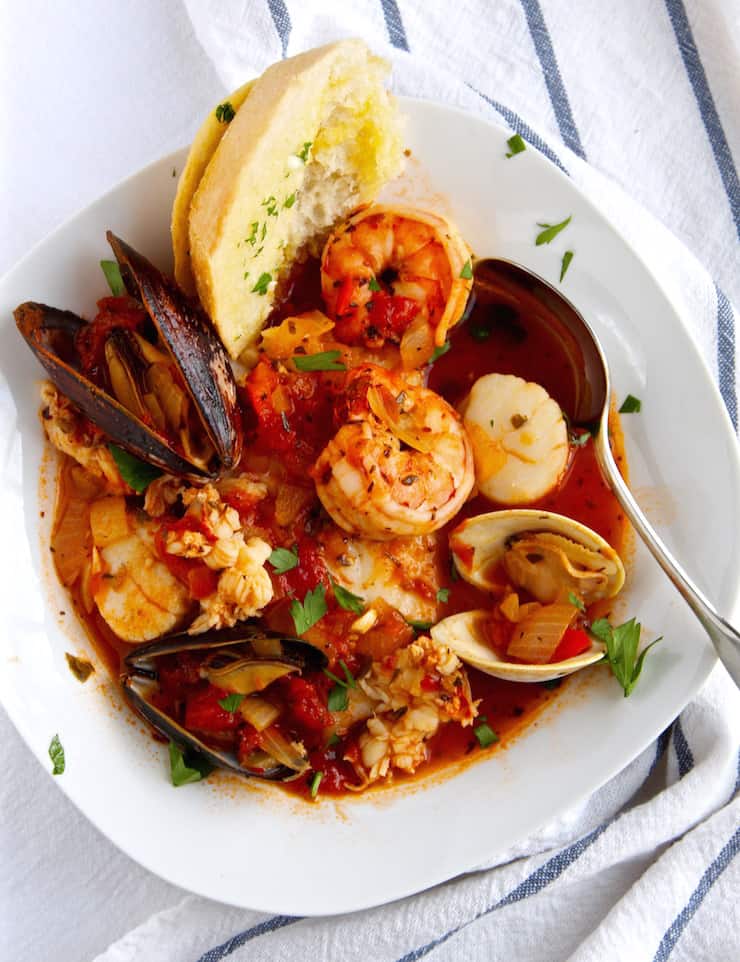 I have been wanting to make Cioppino for some time now, that iconic San Francisco-style seafood stew cooked with tomatoes, wine, spices and herbs. I love seafood stews like Cioppino and bouillabaisse but I've never attempted to make either at home. After being inspired to try making a classic Cioppino by a couple other food bloggers, I took the plunge and did it. So, so glad I did!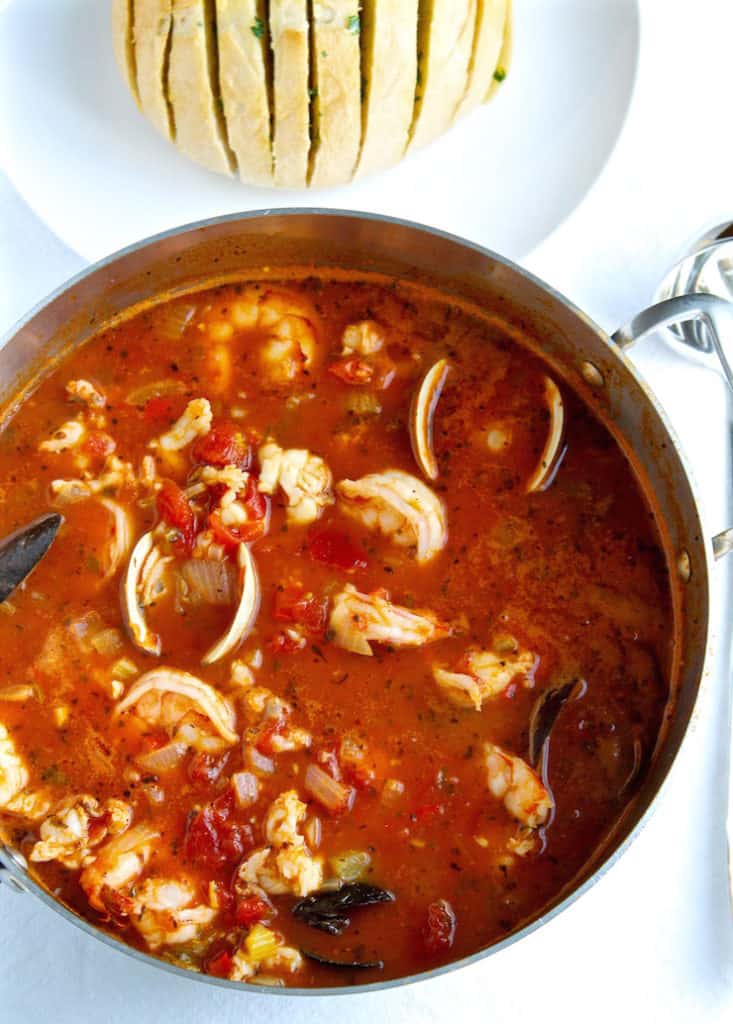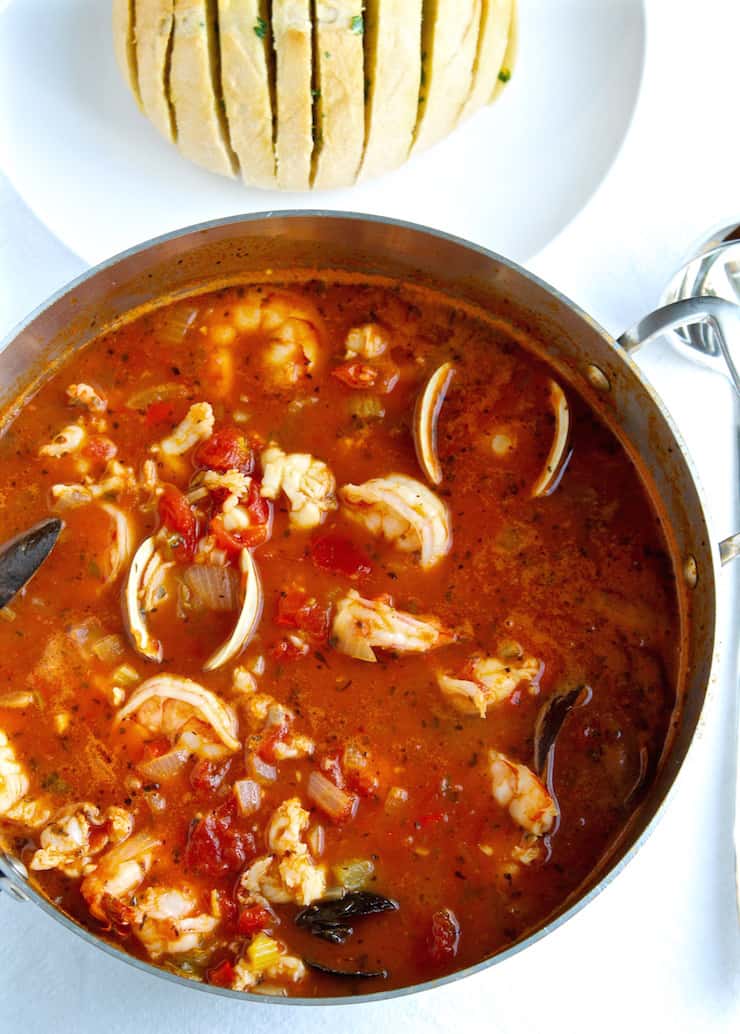 There are several dishes I've not tried to make at home for a few reasons. They seem too complicated or time consuming for a home cook so, instead, I order them at a favorite restaurant. And with a family of five to feed, some things like Cioppino are not going to go over big. Lastly, this is a very expensive dish to make, seafood ain't cheap! But the girls are gone, I knew Meathead would love this and I went ahead and gave it a go.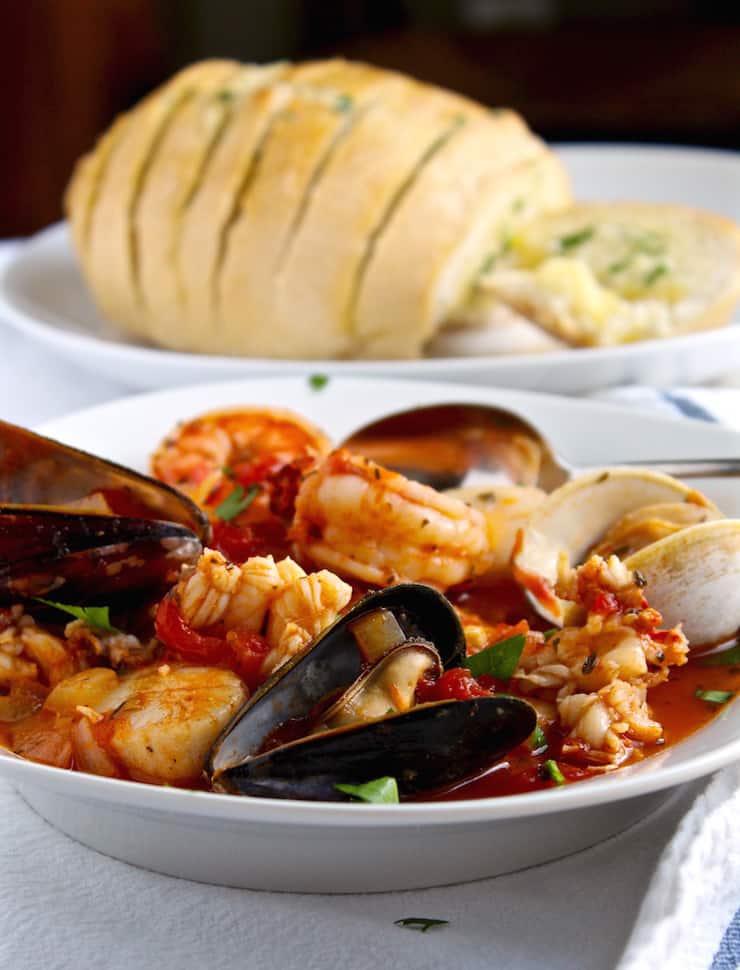 I would definitely say Cioppino at home is a special occasion, either for Sunday dinner or for entertaining. My special occasions yesterday were National Lobster Day, it was Sunday, and I had the time and desire to tackle this dish for the first time. I knew I'd have plenty left over for a couple more meals.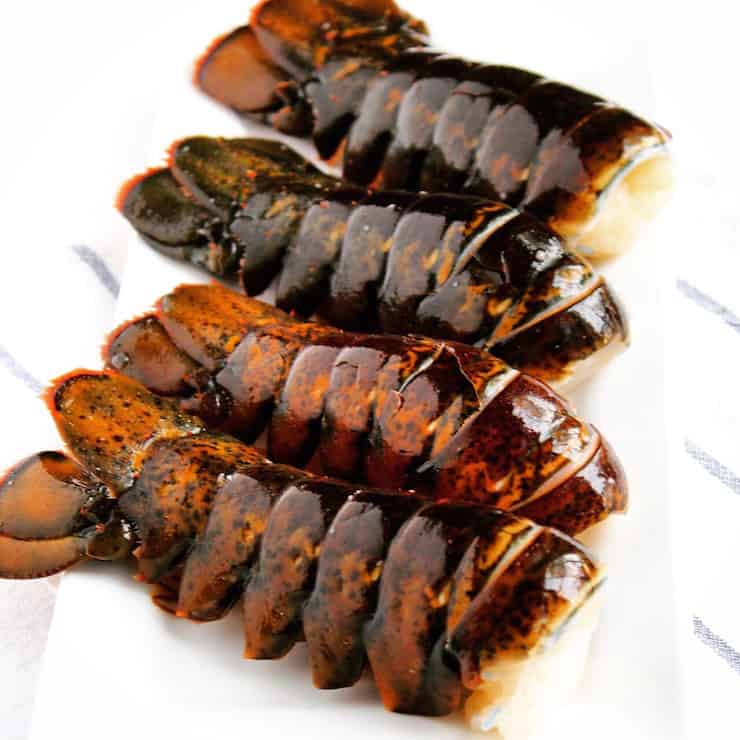 Like I do whenever I'm trying something new, I research a bit, check my messy recipe drawer and any recipes I may have bookmarked. I was inspired by and adapted this version of Cioppino from Aly Romero of Aly's Elegant Eats, and Kris Longwell of How to Feed a Loon, both food bloggers I admire.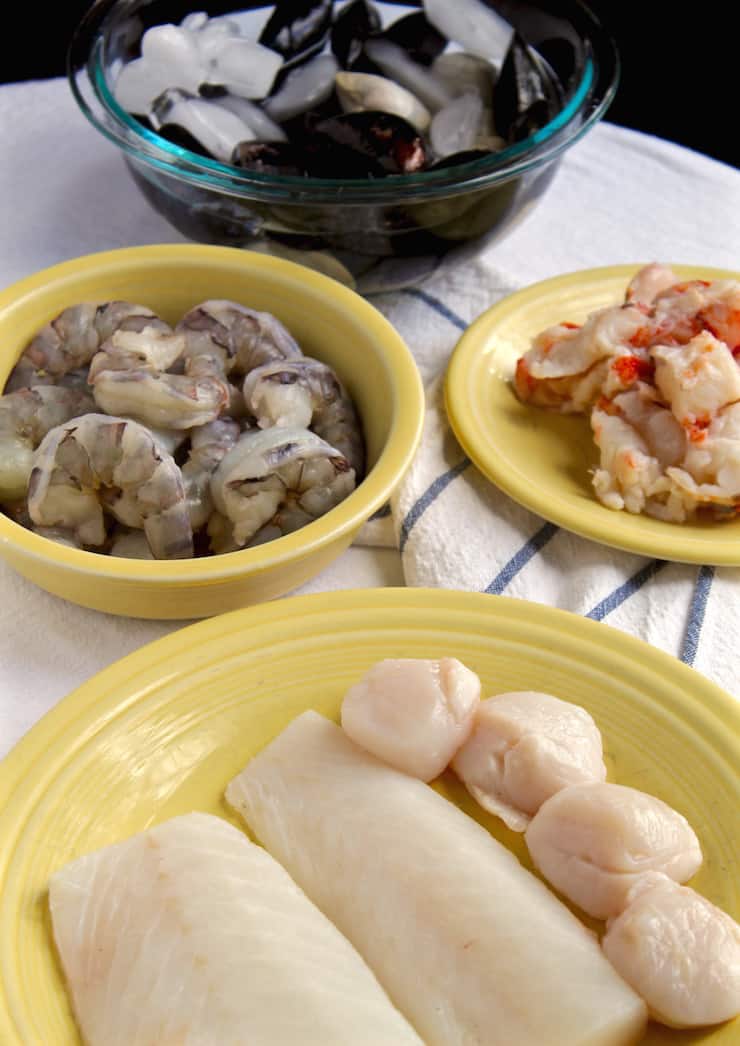 In terms of seafood, I used lobster, shrimp, mussels, clams, scallops and cod. Crab legs are traditional but not always available so I used lobster. It is also traditional to use white fish fillets, like halibut or cod. I used cod because I splurged on lobster and cod is less expensive than halibut, which is not always available anyway. Shrimp, mussels and clams are usually in Cioppino and scallops sometimes, too. This is a lot of seafood.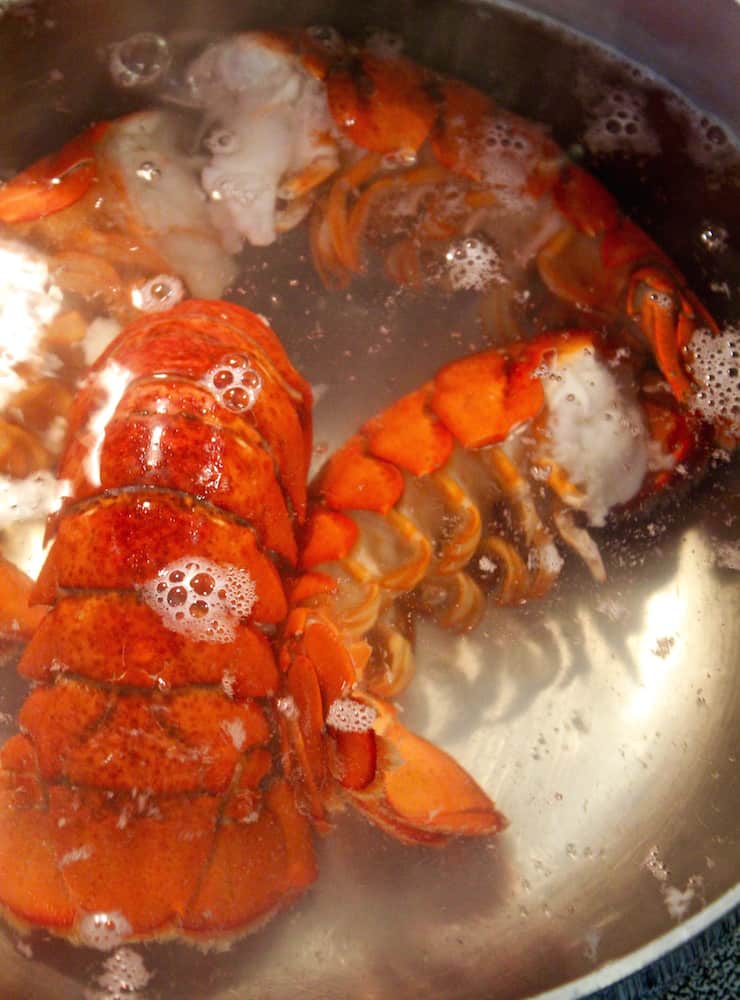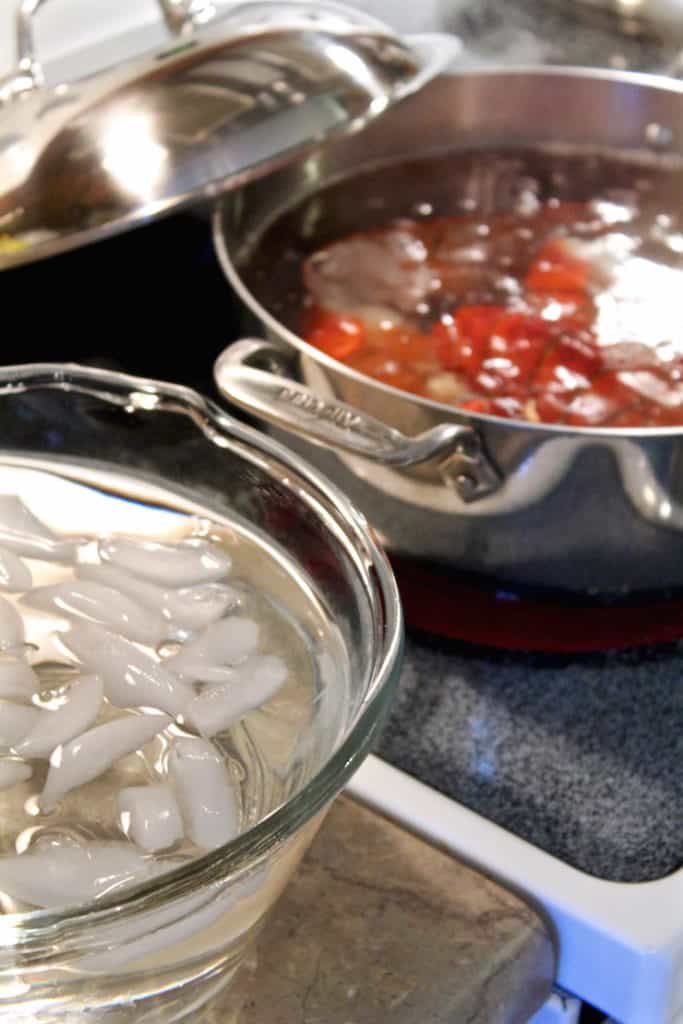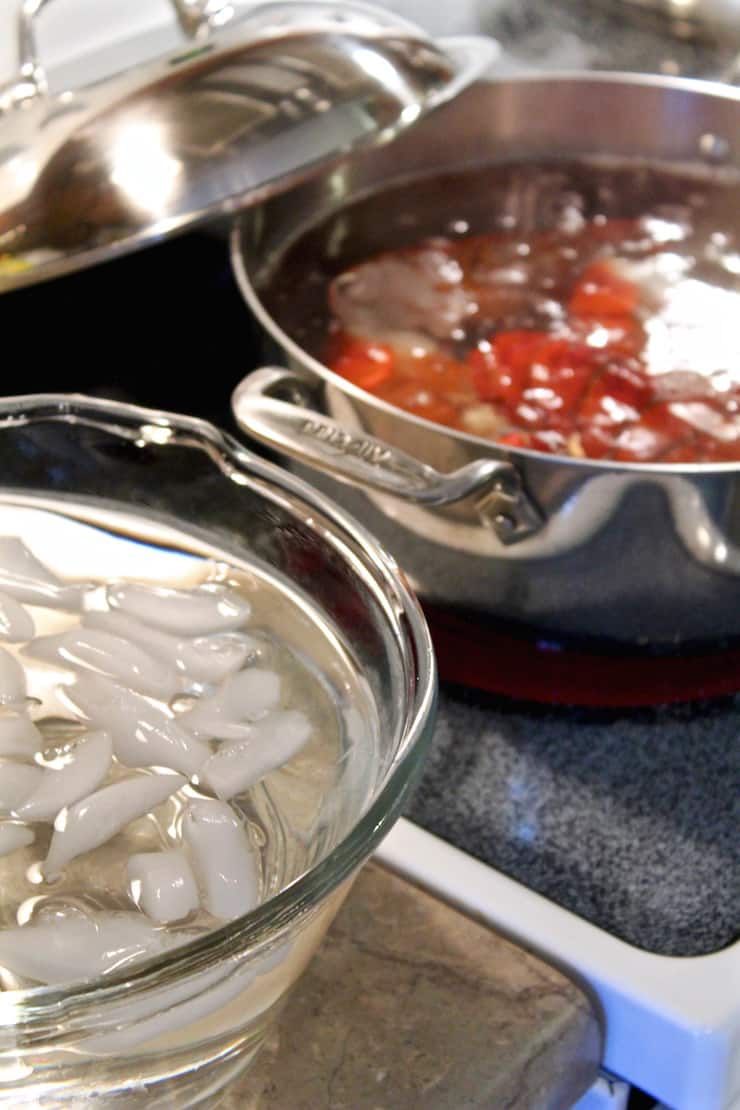 I went ahead and made my seafood stock using the shells from the shrimp and lobster, like Aly does. But you could certainly use bottled clam juice instead, like Kris does, and save yourself some time and work. It really isn't that difficult, just have everything prepped and ready to go, like I always say, mise en place makes a difference when cooking.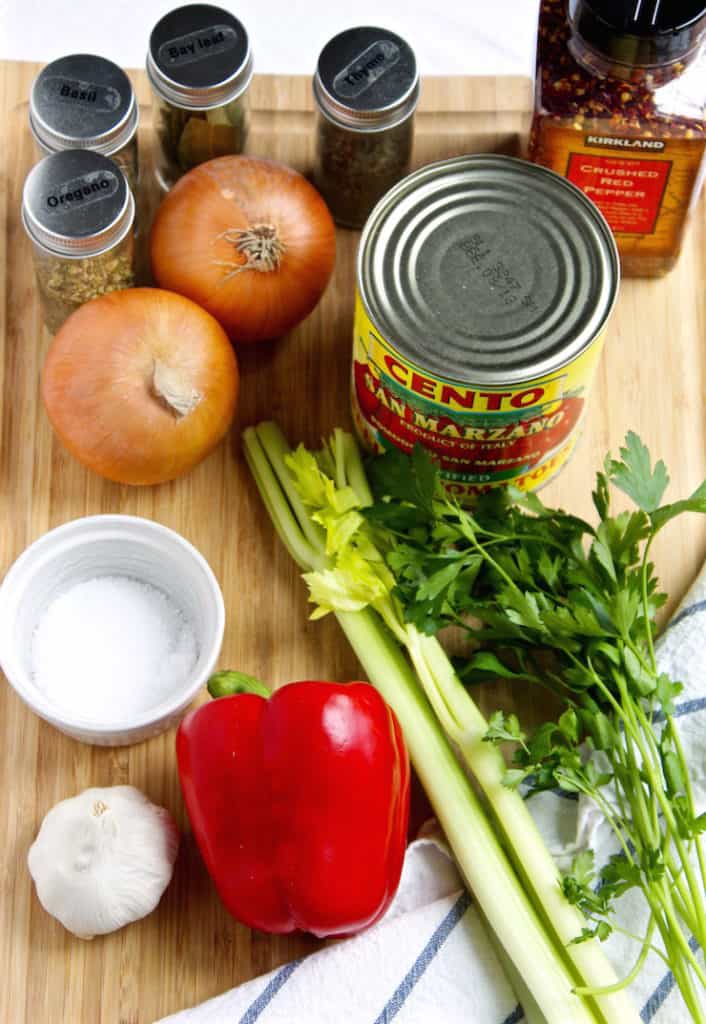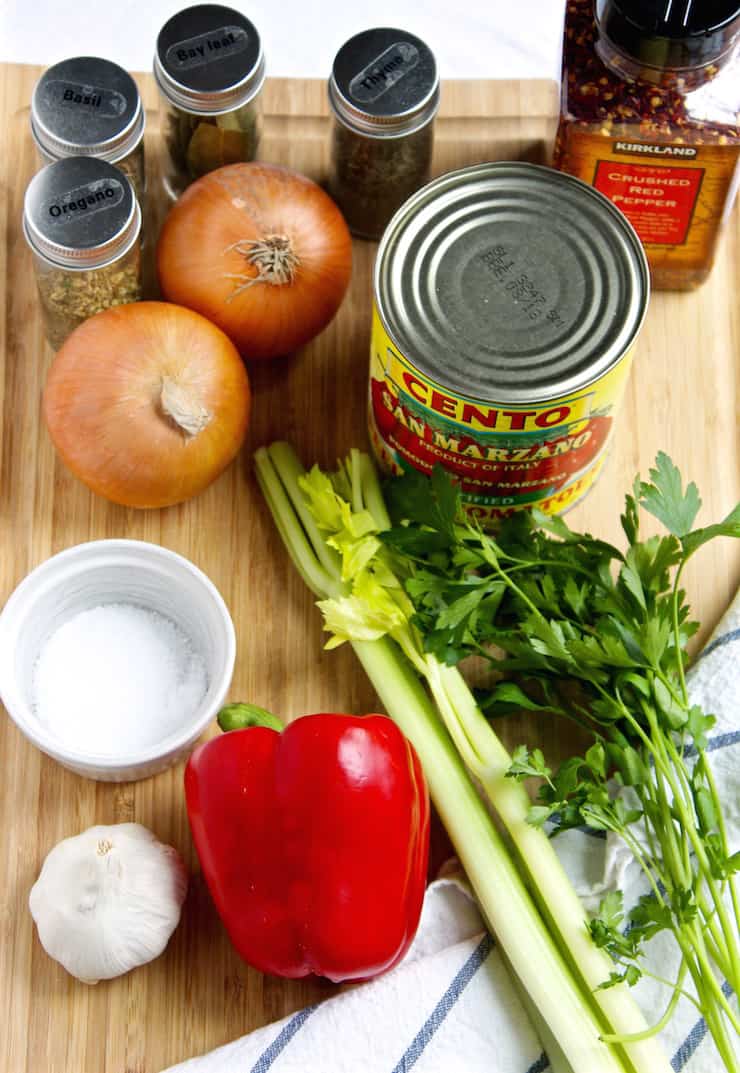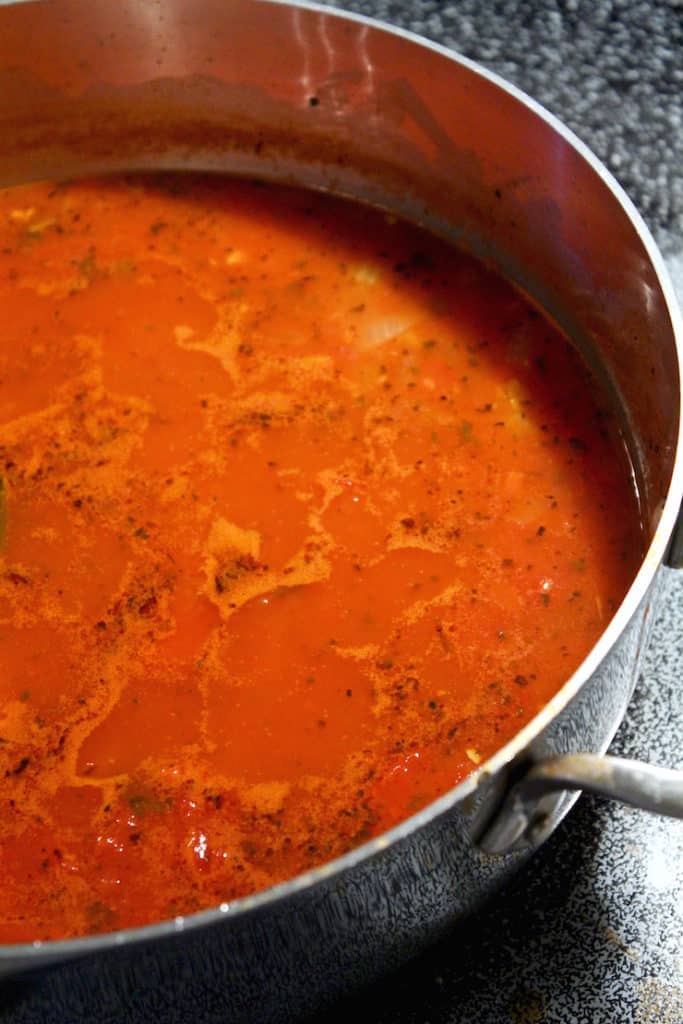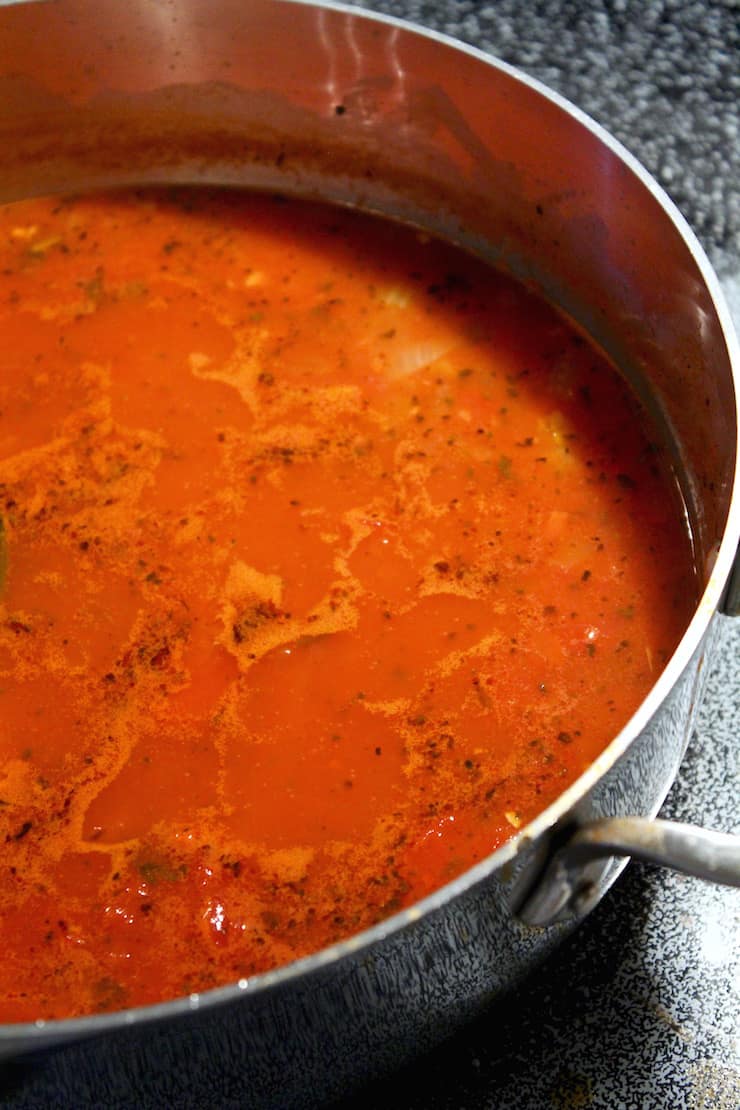 Lastly, this Cioppino needs a classic crusty sourdough for sopping up the most delicious broth ever. I made a garlic sourdough bread and it was perfect. A food blogger friend and I shared a laugh yesterday about how great it is that San Francisco is known for this beautiful seafood stew and our respective areas are known for pasties and Provel cheese! But I bet our BBQ here in Missouri is way better than anywhere in California, ha!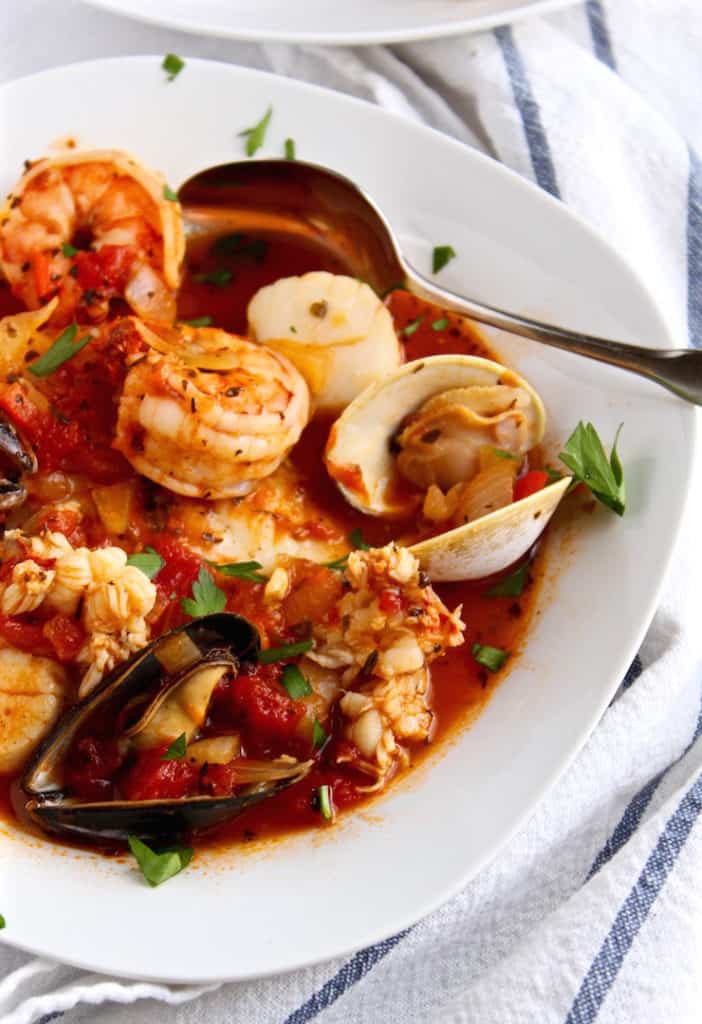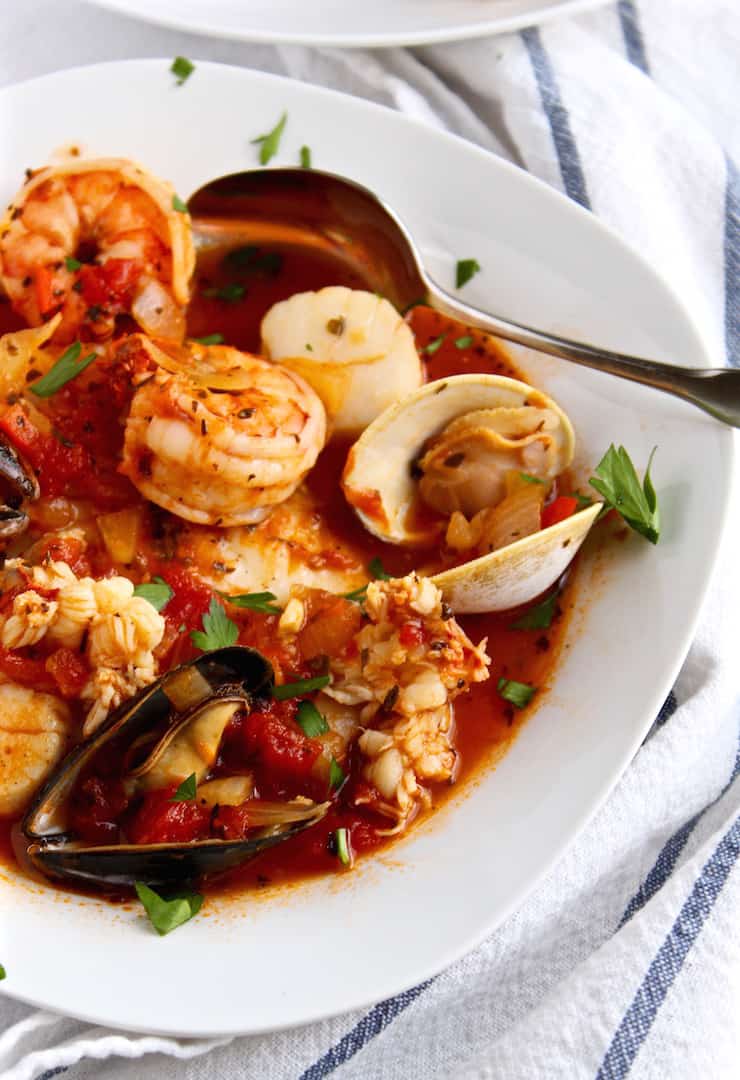 So, that's it folks. My version of classic San Francisco-style cioppino and, if I do say so myself, it was as good as any restaurant's. Meathead could not stop raving about it after each and every bite. Thanks Aly and Kris for giving me the courage to try this iconic seafood stew at home ~ I will definitely be making it again. Cheers, Kelly🍴🐦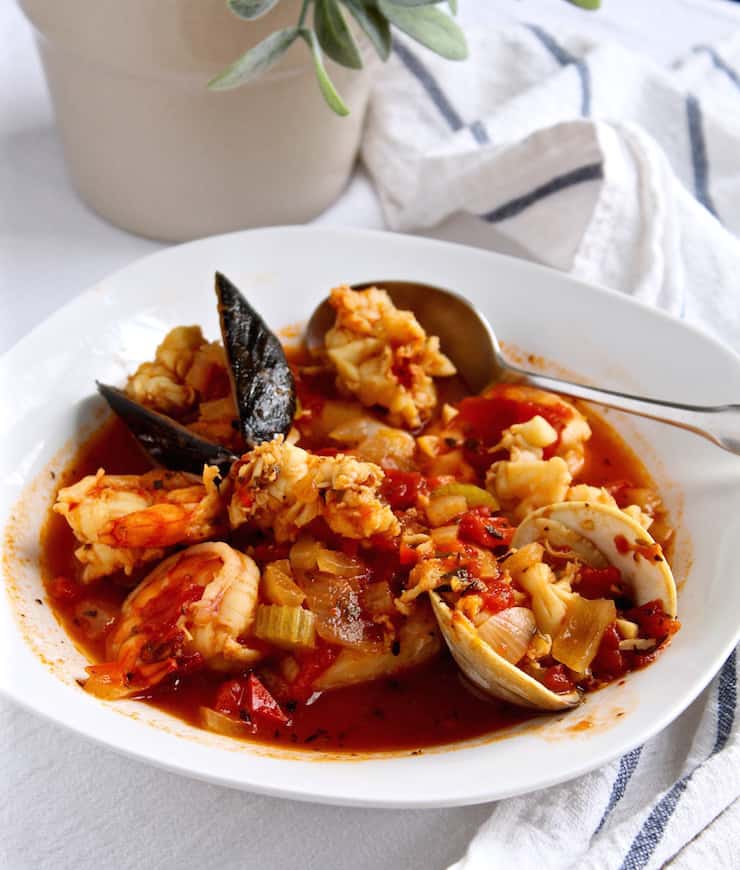 HUNGRY FOR MORE? Subscribe to my Newsletter and come hang out with me on INSTAGRAM, or give me a follow on FACEBOOK or see what I'm pinning on PINTEREST.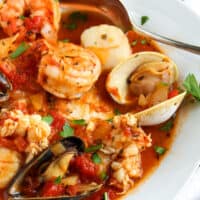 Classic Cioppino
Classic Cioppino ~ iconic San Franciscan-style seafood stew made with tomatoes, wine, spices and herbs.
Print
Pin
Rate
Course:
Fish/Seafood/Main Course, Stew
Cuisine:
Italian/American
Ingredients
4

lobster tails

1

pound

extra large shrimp

~ I used black tiger shrimp

2

carrots, chopped

2

celery ribs, chopped

½

yellow onion, diced

2

bay leaves

Several sprigs parsley

½

teaspoon

black peppercorns

Kosher salt

2

tablespoons

olive oil

2

tablespoons

butter (I use Kerrygold salted butter, most recipes call for unsalted butter)

2

medium yellow onions, chopped

4

cloves

garlic, finely chopped

½

red bell pepper, seeded, chopped

½

cup

chopped celery

¼

cup

chopped parsley (I always use flat-leaf parsley, but use what you have)

2

bay leaves

1

tablespoon

dried basil

½

teaspoon

dried oregano

½

dried thyme

½

teaspoon

crushed red pepper

½

teaspoon

kosher salt

1

tablespoon

tomato paste

1

cup

dry white wine

4

cups

home made seafood stock, directions below (or two 8-ounce bottles clam juice)

1

28-ounce

can whole San Marzano tomatoes, crushed by hand

12

small little neck clams, scrubbed

12

mussels, scrubbed and de-bearded

6

scallops

1

pound

firm white fish fillets (halibut, cod or haddock are good choices)

Olive oil
Instructions
Prepare seafood stock. You'll need the shells from the lobster and shrimp for this, reserving the shrimp and lobster meat for later. Bring a large pot of salted water to a boil and prepare an ice bath. Add lobster tails to boiling salted water and cook for 4 minutes. Remove lobster with tongs to ice bath, keep water in the pot simmering on stove. On cutting board, snip down lobster backs with kitchen shears and devein as you would shrimp. Remove shells to a bowl, do not discard. Cut lobster meat into large chunks and refrigerate. Peel and devein shrimp, saving shells in bowl with lobster shells. Refrigerate shrimp.

To the boiling lobster water add lobster shells and shrimp shells, chopped carrots, chopped celery, ½ cup diced onion, 2 bay leaves, parsley sprigs and peppercorns. Cover and simmer for 2 - 3 hours, stirring occasionally until a nice, rich stock has developed. Strain stock and reserve, you want at least 4 cups.

In a large Dutch oven, heat 2 tablespoons olive oil and 2 tablespoons butter over medium heat. Add the 2 chopped onions, garlic, red pepper, celery and chopped parsley. Sprinkle with salt and sauté until softened, about 5 or 6 minutes.

Add the bay leaves, basil, oregano, thyme, crushed red pepper, salt and tomato paste. Stir to combine well and fragrant. Add the wine and boil and stir for about 4 - 5 minutes until reduced by half.

Add 4 cups of the reserved seafood stock and the hand-crushed tomatoes and their juices to the pot. Stir and bring to a boil and then simmer for 30 minutes to one hour to develop the broth. (If you didn't make the seafood stock, this is where you could add 2 bottles of clam juice instead.) This stock/broth can be made ahead of time and refrigerated for up to 2 days.

Add the clams, discarding any that are open. Cover and cook at a steady simmer for 5 minutes.

Meanwhile, heat a large skillet over medium heat and drizzle with olive oil. Dry cod and scallops and sprinkle with salt and pepper. Add the cod and scallops to the pan and sear cod for 5 minutes undisturbed. Carefully flip cod and scallops and add a few ladles of broth mixture to the pan to finish cooking.

Back to the pot with the clams, carefully stir in the mussels, lobster meat and shrimp. Cover and simmer for about 5 - 7 minutes until just cooked through and clams and mussels have opened (discard any unopened clams or mussels). Remove bay leaves and taste for salt.

In shallow bowls, place a portion of cod and scallops and ladle the seafood stew over the top. Sprinkle with some chopped parsley and serve immediately with warm crusty sourdough bread. Enjoy!
Keyword:
cioppino, authentic cioppino, San Francisco cioppino recipe, seafood stew
*Inspired by, and adapted from, Aly's Elegant Eats and How to Feed a Loon.