Eggplant Parmesan, classic Italian comfort food ~ layers of crispy fried eggplant, marinara, mozzarella and Parmesan.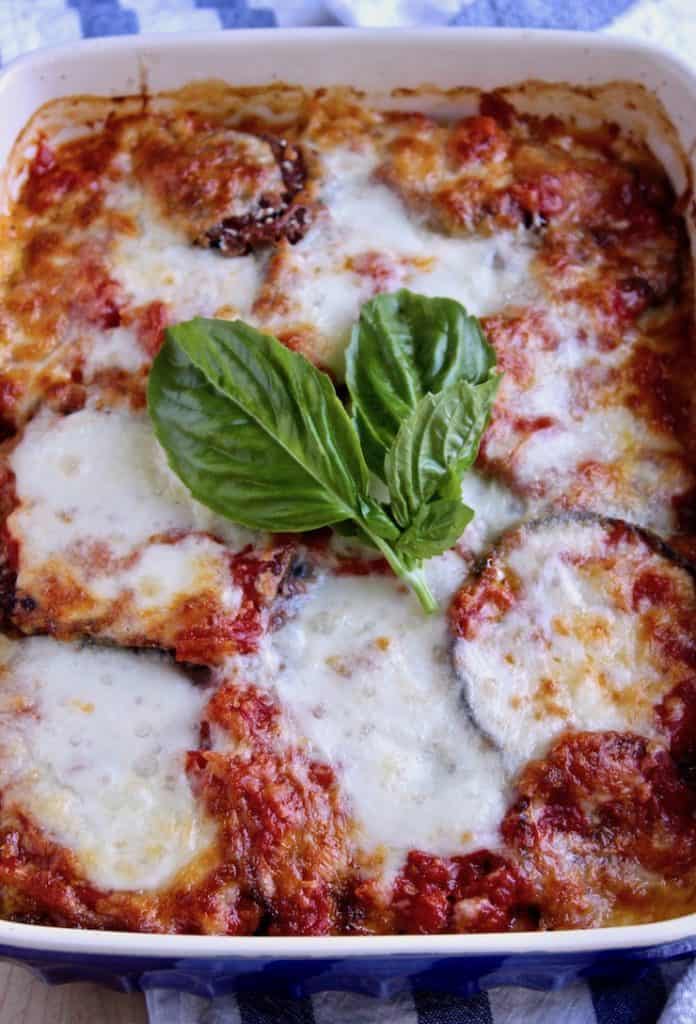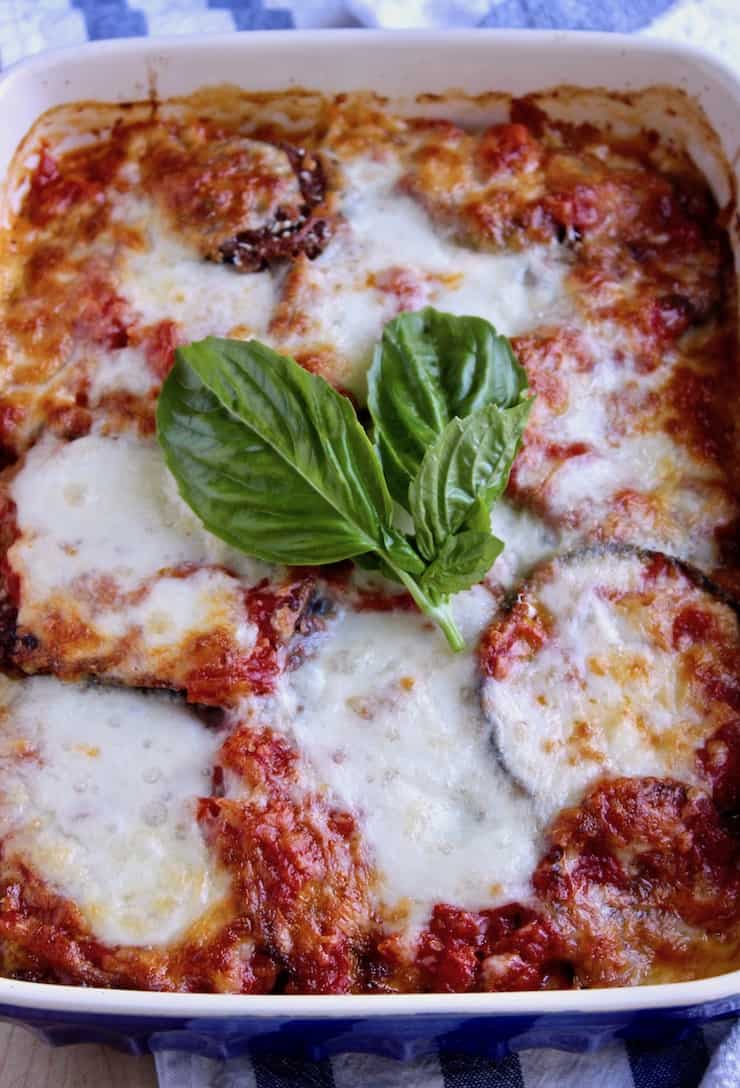 Eggplant Parmesan is one of my favorites to order when I'm out for Italian. I usually go for eggplant Parm or linguine with clams. When I recently visited my daughter in New York, we had eggplant Parmesan ~ twice ~ on Arthur Avenue in the Bronx. The food on Arthur Ave is amazing and Always Hungry and I love eggplant Parm. Well, I finally tried making it at home. It took me two times to get it right but I can confidently say, Arthur Avenue would be proud.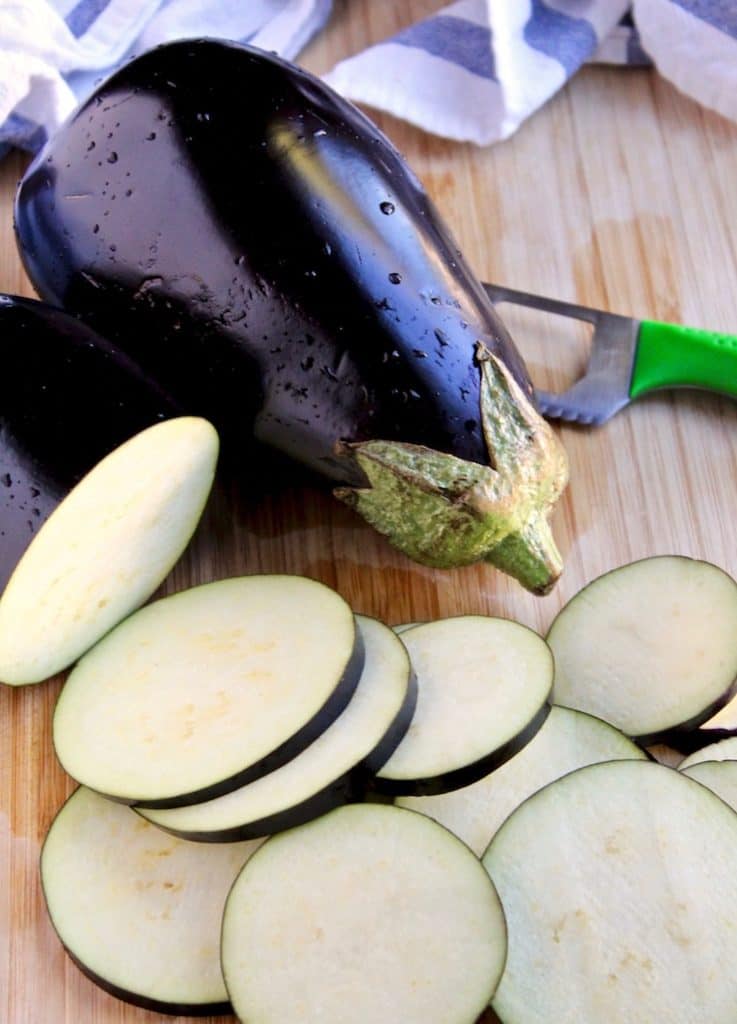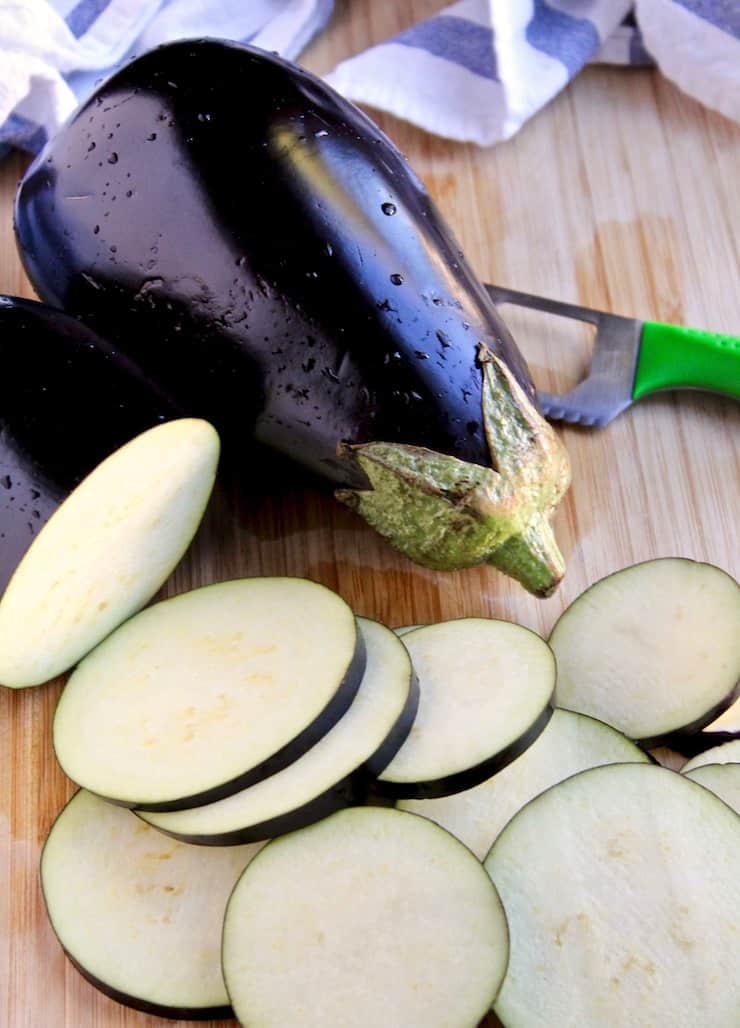 This is Sunday dinner, folks. It took the better part of the day and I made a huge mess. But it is so, so worth it. And the second time I made it, it went a lot quicker. The first time I used panko bread crumbs. I liked it, the eggplant was crispy and held up in the oven, but for me, it was a little bit too much breading. I prefer bread crumbs. You can use either and see which you like better.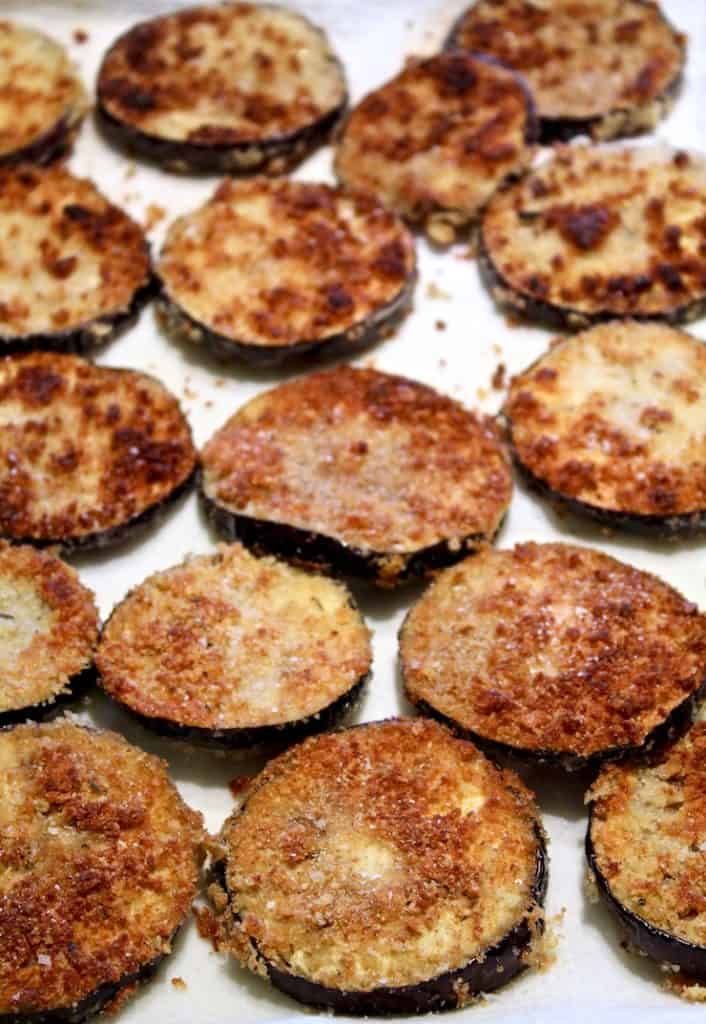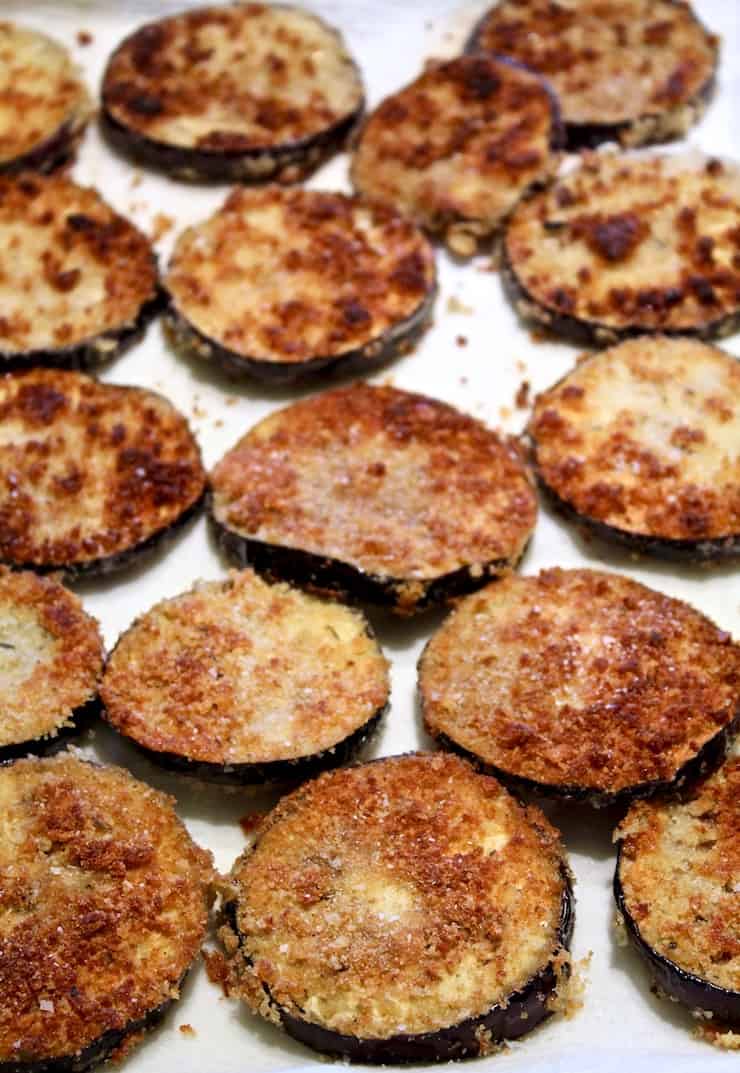 And the first time I made it, I used my homemade marinara which was perfect, taste- and texture-wise, but I didn't use enough. The eggplant Parmesan had the flavor I wanted but was kind of dry. I think it was a combination of the panko breading and not enough marinara.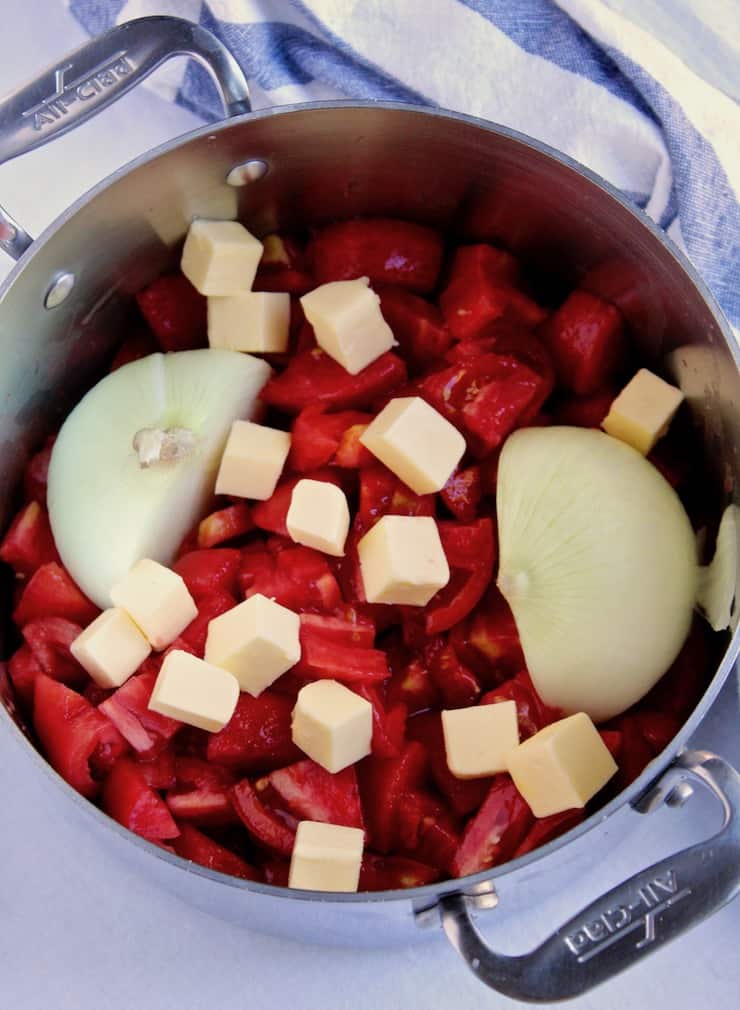 Second time around, I made Marcella Hazan's famous tomato sauce ~ the one with butter. I still had fresh farm stand tomatoes so I made this marinara ~ just tomatoes, onion, butter and a little salt. I absolutely loved this sauce for the eggplant Parmesan, perfect. You can use any kind of marinara, homemade or jarred. Just make sure you have at least 3 cups and you're good to go.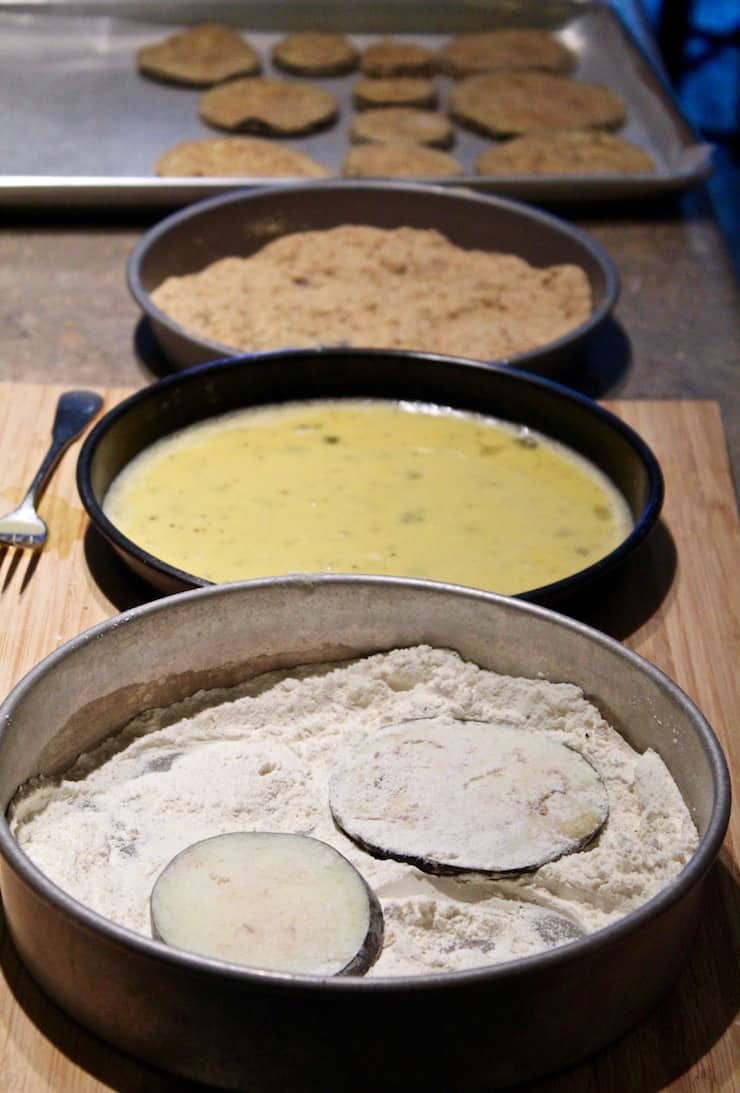 Do you have to salt the eggplant first for eggplant Parmesan?
A word about salting the eggplant first. I have read so many opinions on the salt issue with eggplant. I'll say this ~ for frying eggplant, I think it matters to salt first. It changes the texture and bitterness, making it creamier and more luscious. Almost every recipe I've seen for frying eggplant calls for salting it first, and that takes a couple of hours. No big deal, but adds time.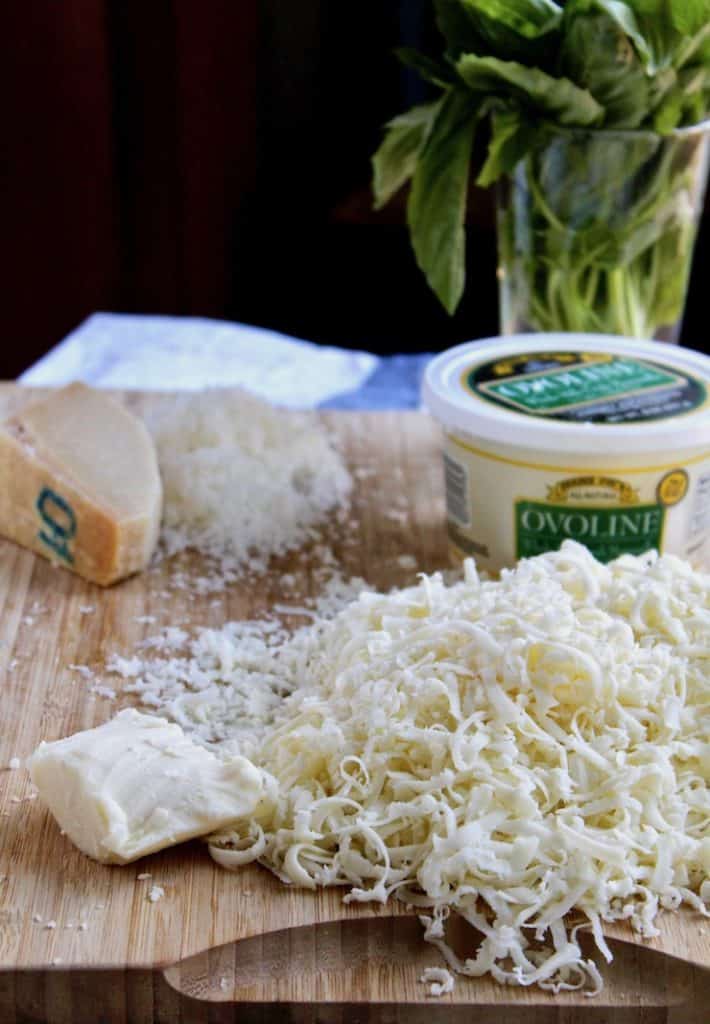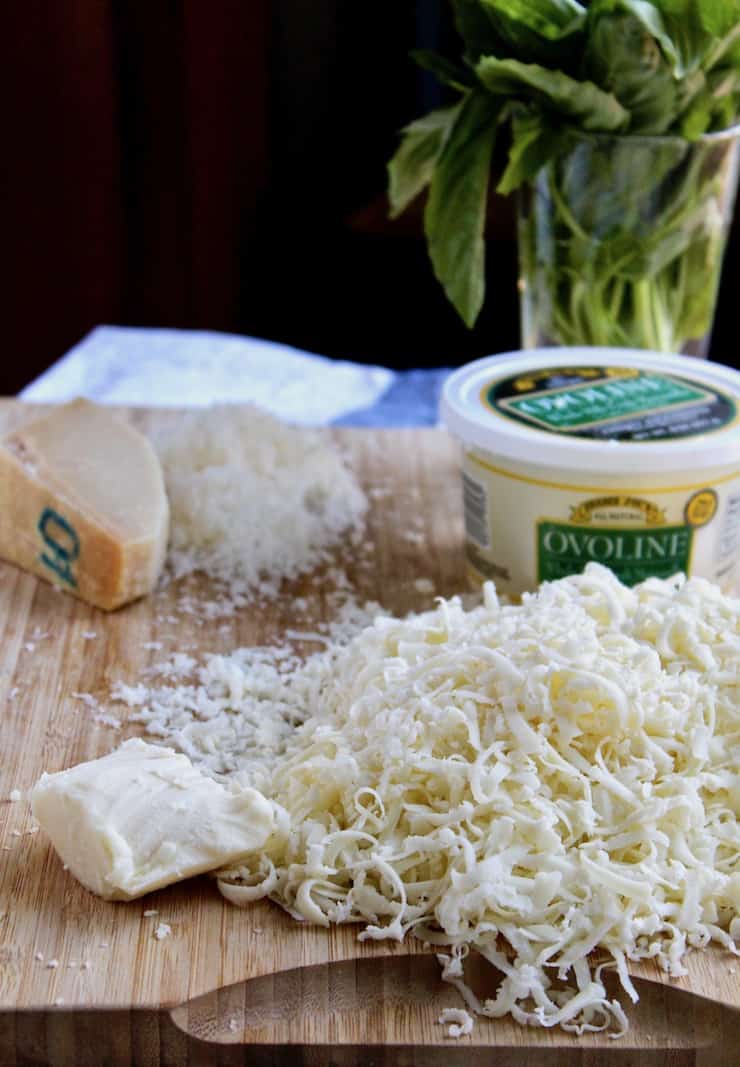 Making eggplant Parmesan is pretty straightforward. Breaded slices are fried, then layered with marinara, mozzarella, Parmesan and basil. I use regular whole milk mozzarella in the layers and fresh mozz on top. It bakes in the oven until hot and melted and bubbly around the edges. Yum.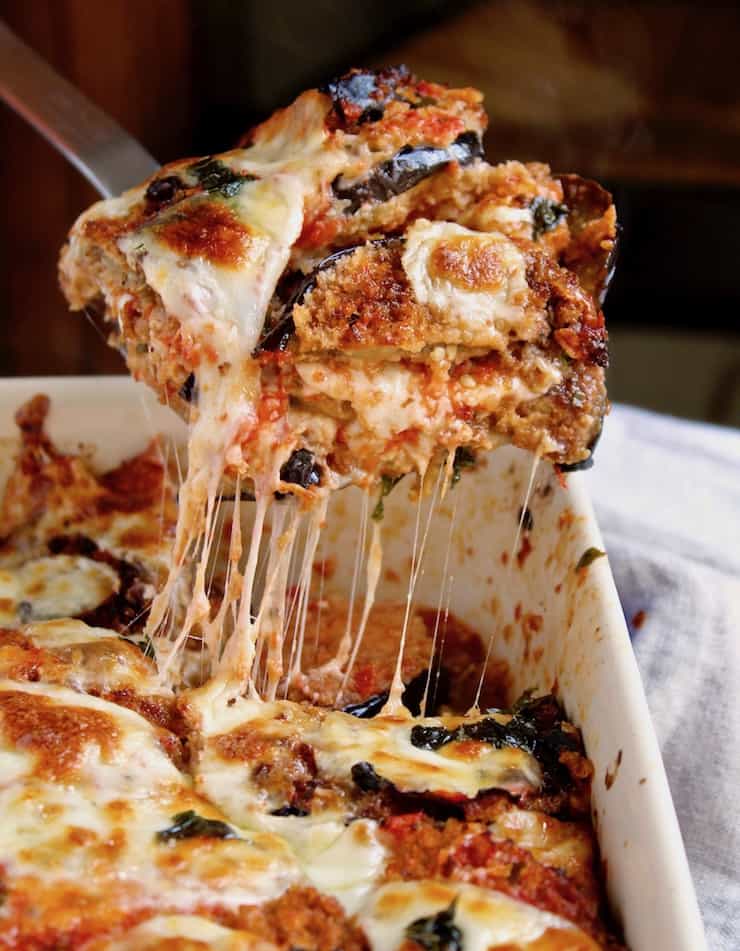 Talk about comfort food, this is the definition for me. A perfect Sunday dinner and the leftovers on Monday can't be beat. I can't wait to make this for Always Hungry when she's home next, it will be the next thing she asks me how to make. ~ Kelly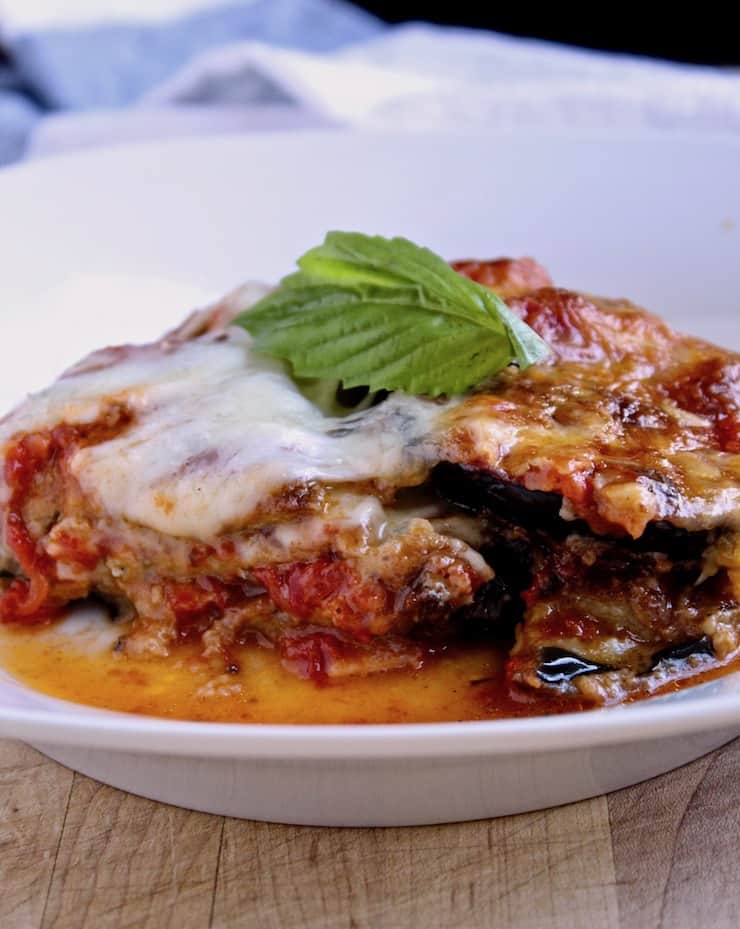 Another classic Italian dish you might want to try is this Spaghetti with Bacon Sauce, a simple and rustic version of the Italian classic all'Amatriciana. Also really, really good and comforting is my great great grandfather's Italian Baked Spaghetti!
If you've tried this recipe, please rate it below in the comments and let me know how it went ~ I love hearing from you! HUNGRY FOR MORE? Subscribe to my Newsletter and come hang out with me on PINTEREST, INSTAGRAM, FACEBOOK.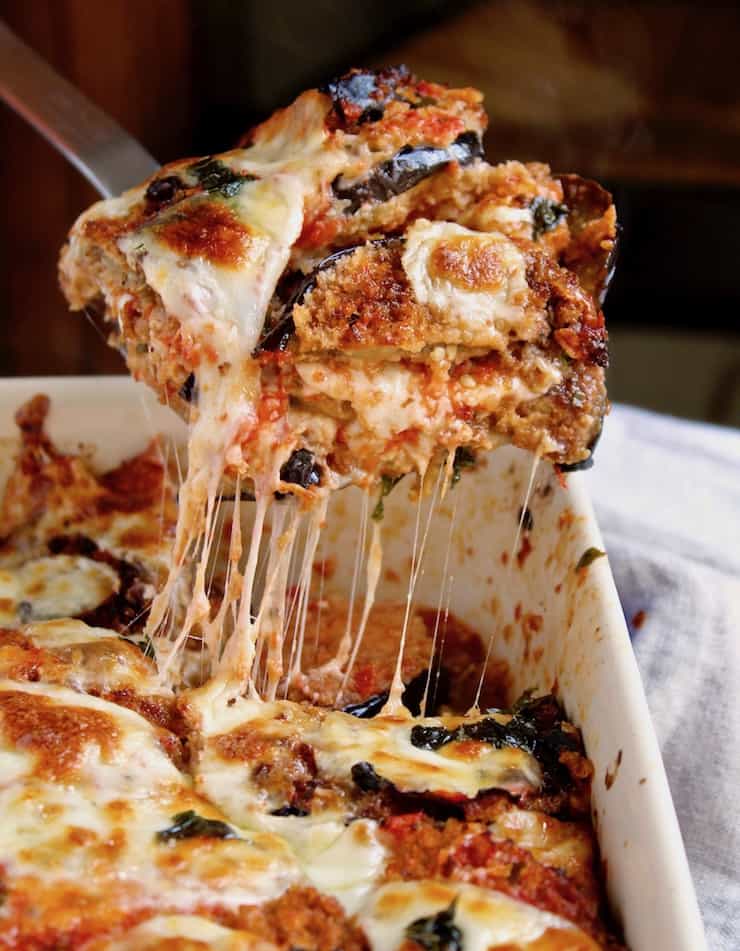 Eggplant Parmesan
Classic Italian comfort food ~ layers of crispy fried eggplant, marinara, mozzarella and Parmesan.
Print
Pin
Rate
Course:
Dinner, Main Course
Ingredients
2

large

globe eggplants, about 2 pounds

Kosher salt

3

cups

marinara sauce, homemade or jarred

1

cup

all-purpose flour

1

teaspoon

salt

½

teaspoon

pepper

5

eggs

3

tablespoons

milk

2

cups

plain bread crumbs (or panko breadcrumbs)

½

teaspoon

oregano

½

teaspoon

thyme

Kosher salt and pepper

Canola or vegetable oil, for frying

1

pound

whole milk mozzarella, shredded

1

cup

freshly grated Parmigiano-Reggiano

Torn fresh basil leaves, about a cup

1 - 1½

balls fresh mozzarella, sliced
Instructions
Slice eggplant into ¼-inch slices. Arrange one layer in a large colander and sprinkle generously and evenly with salt. Repeat with remaining eggplant rounds, salting, until all is in the colander. Weigh down with plates and/or heavy cans and let drain for 2 hours (in sink). After eggplant is done draining, rinse well and pat thoroughly dry with both paper towels and cloth kitchen towels. You want the eggplant as dry as possible and moisture blotted out.

Prepare three pie pans or shallow bowls for the breading process. Combine flour, salt and pepper in one pan. Crack 5 eggs in another pan, and beat well with 3 tablespoons milk. Season with a little salt and pepper. And in the third pan, combine bread crumbs with thyme and oregano, and a little salt and pepper.

Line a sheet pan with wax paper. Start your assembly line ~ dredge slices in flour, shake off excess, then in the beaten egg mixture, and then in the breadcrumbs, coating well. Place coated slices on sheet pan with wax paper between layers.

In a large skillet, heat about ¼-inch of oil until shimmering. Fry 3 to 4 eggplant slices at a time, do not crowd pan, until browned, about 2 minutes a side. Remove to paper towel-lined sheet pans and let drain. Sprinkle with a little salt while hot. Continue frying, and adding oil as needed, until all slices are done.

Preheat oven to 375º. Spread some sauce into the bottom of a 9" X 13" casserole dish. Place eggplant in an single layer over the bottom. Ladle about a cup of sauce evenly over the eggplant. Top with about ½ the shredded mozzarella, and ⅓ of the Parmesan. Scatter with several leaves of torn basil. Repeat with another layer of eggplant, sauce, cheeses and basil leaves. Top with one more layer of eggplant and gently press down on the layered eggplant. Top with the remaining sauce, the rest of the Parmesan, and then arrange the slices of fresh mozzarella over the top.

Bake for 35 - 40 minutes until lightly browned and bubbly around the edges. Let rest for about 10 minutes before serving. Enjoy
Nutrition
Keyword:
eggplant parmesan, fried eggplant parmesan, crispy eggplant parmesan recipe, Italian casserole
*Inspired by the NY Times, Alex Guarnaschelli, Gourmet, 2004 and Mike's Deli and Dominick's, Arthur Avenue, the Bronx