Classic diner-style patty melts at home. Beef patties grilled on rye bread with Swiss cheese and caramelized onions.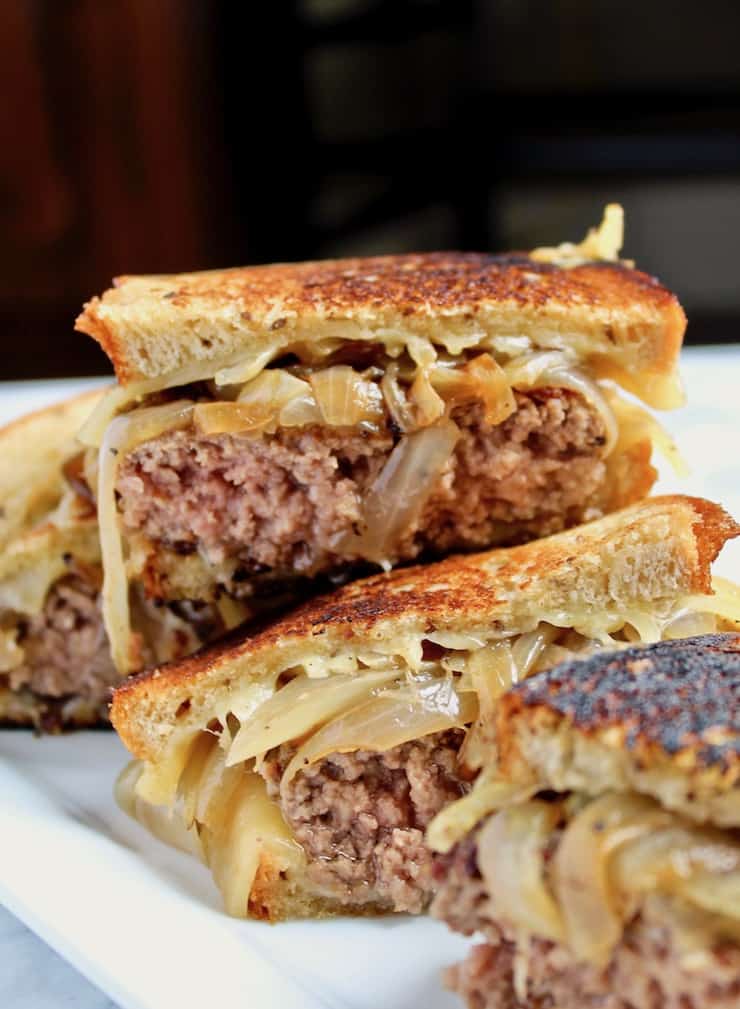 One of my favorite things to order at a greasy spoon is a patty melt, that ooey, gooey grilled cheese burger with grilled onions. We were headed out for a quick lunch a few weeks ago and never made it. My patty melt craving went unheeded and so I decided to make them at home. Diner-Style Patty Melts are just as satisfying at home, and really quite simple.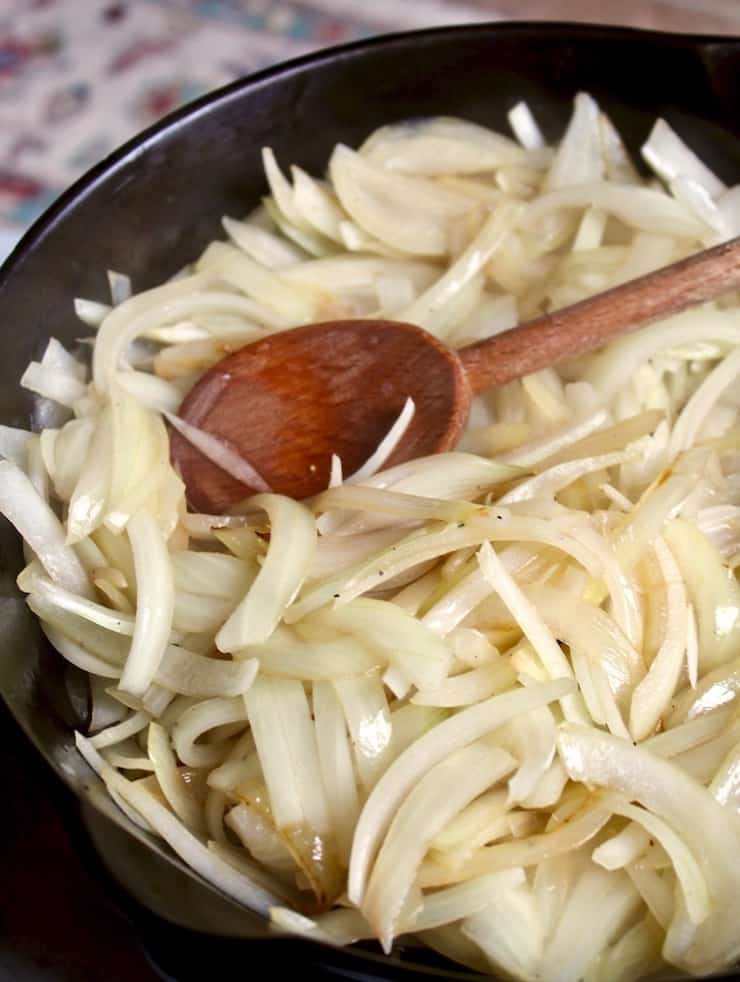 The makings of a classic patty melt are: rye bread (with caraway seeds), butter, grilled golden brown onions, Swiss cheese and a beef patty. Yep, that's all you need. Many variations abound but I like the classic. Some diners will have a substantial ground beef patty and some will use thin burgers, like the ever so popular Steak 'n Shake here in the Midwest with it's cult-like following.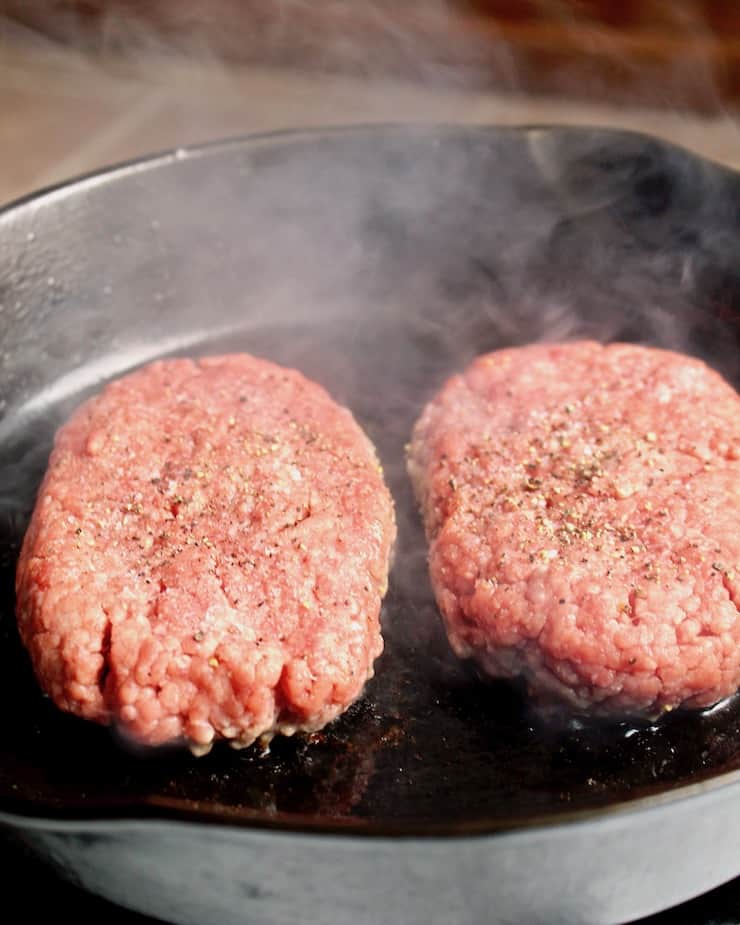 To sauce or not to sauce? Not, I say, but Meathead likes a good swipe of mayo on his patty melt. He also orders the patty melt at Steak 'n Shake with Frisco sauce (see, he can't just order the Frisco Melt, which is a patty melt variation, but he likes the Frisco sauce, so…). Am I confusing anyone? Sauce if you must, it's still a patty melt.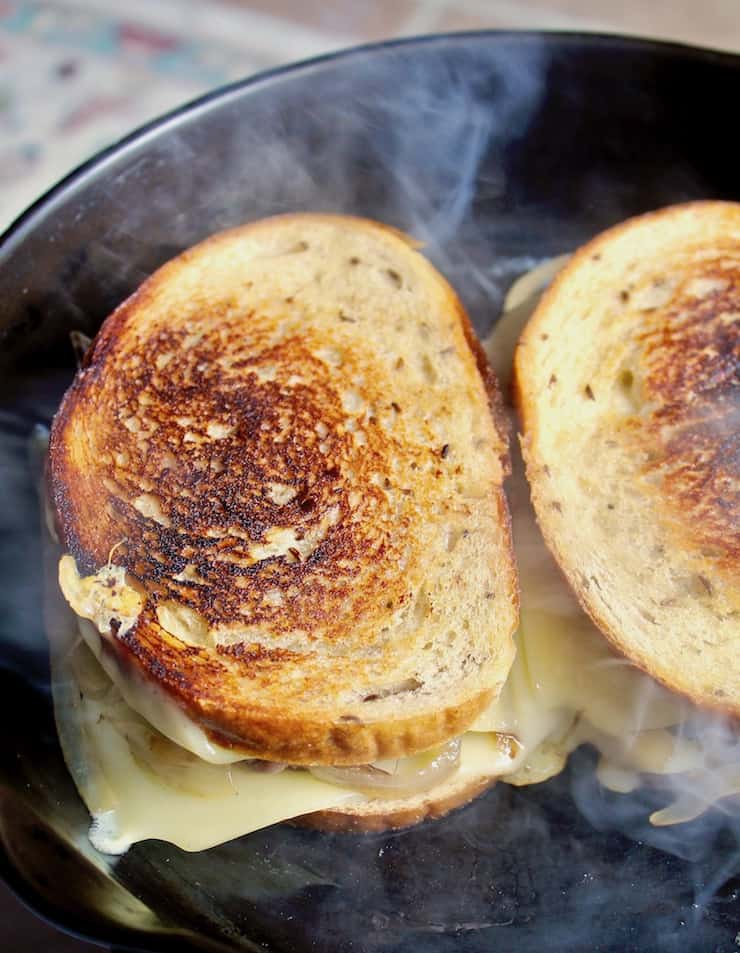 I'm spoiled to a meat market here in St. Louis that makes its ground beef with aged prime steak. Yes, you heard that right, crazy. I don't always venture all the way there just for ground beef, but what a difference and such a treat. You do want some fat, don't use lean ground beef. Use ground chuck, or a mix of ground chuck for fat and ground sirloin for flavor. Just my two cents on the subject.
Craving a patty melt? Don't want to go out? Make a Deli-Style Patty Melt at home, you can do it ~ it's just a grilled cheese, only way better! ~ Kelly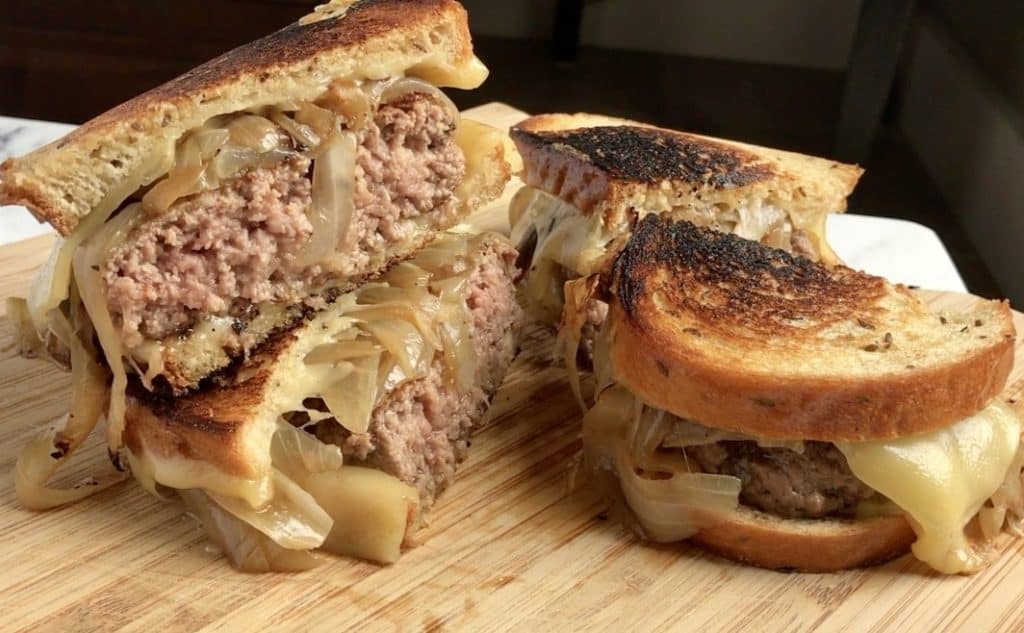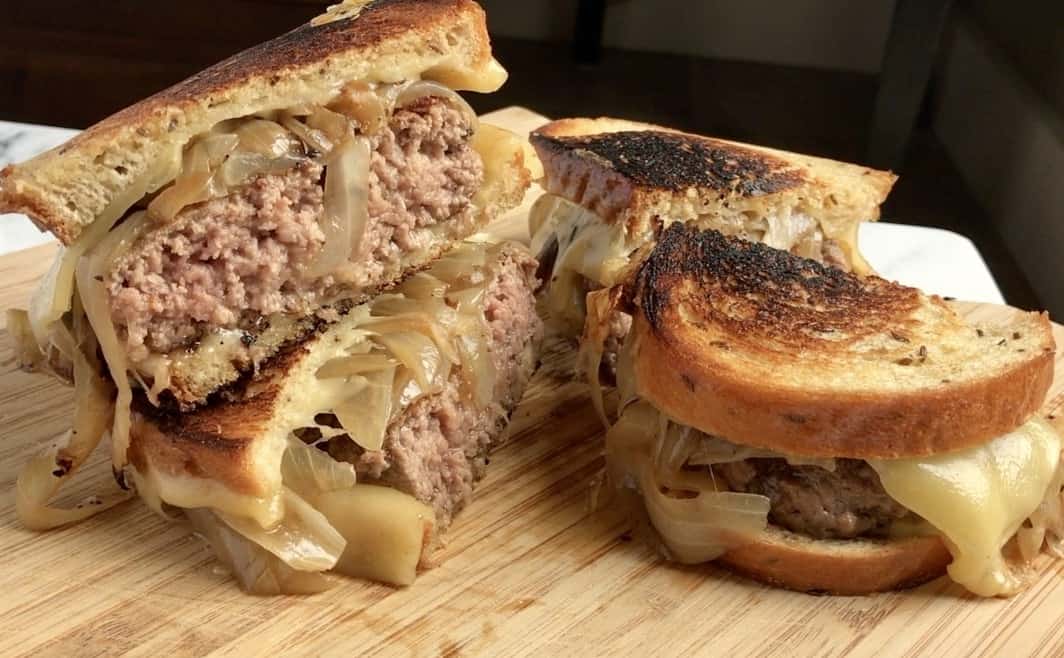 Check out this other great burger, the Juicy Lucy.
If you've tried these Patty Melt grilled sandwiches, please rate it below in the comments and let me know how it went ~ I love hearing from you! HUNGRY FOR MORE? Subscribe to my Newsletter and come hang out with me on PINTEREST, INSTAGRAM and FACEBOOK for all the latest updates.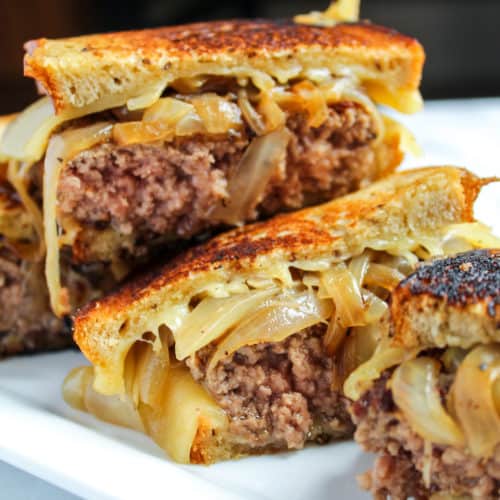 Diner-Style Patty Melts
Classic diner-style patty melts at home. Beef patties grilled on rye bread with Swiss cheese and caramelized onions.
Print
Pin
Rate
Ingredients
2

yellow onions, sliced

2

tbsp

butter

Kosher salt and freshly cracked black pepper

1

lb

ground beef

(not lean, use ground chuck)

4

slices

Swiss Cheese

4

slices

rye bread with caraway seed

More softened butter for spreading on bread

Optional: mayo, Dijon mustard, fry sauce, etc.
Instructions
Melt butter in cast iron skillet over medium heat. Add onions, sprinkle with salt and pepper, and cook until golden brown and caramelized, stirring frequently, about 20 - 25 minutes. Remove to plate and set aside.

Form ground beef into 2 patties (6 - 8 ounces each) roughly the shape of the bread slices. Handle as minimally as possible. Season liberally with salt and peeper. Add a little butter to cast iron pan and cook patties about 3 - 4 minutes a side for medium-rare. Remove to plate and wipe skillet clean.

Prepare melts: arrange bread slices on cutting board and butter top sides. Flip bread over and top each piece with a slice of Swiss cheese. Mound grilled onions on two slices and then place beef patties on top of onions. Flip remaining bread slices/cheese over top of of beef patty. Gently press down on sandwich to help meld together.

Heat cast iron skillet over medium heat and add a bit of butter. Place patty melts in pan, gently press down, and grill until golden brown. Carefully flip melts, press down again, and grill the other side, cover with lid to help cheese melt. Remove to board and cut in half. If desired, swipe with mayo or other topping and serve.
Keyword:
patty melts, classic patty melt recipe, diner style patty melt, burgers