Tender and flavorful loin lamb chops simply marinated in olive oil, lemon, garlic and fresh herbs, then grilled to perfection.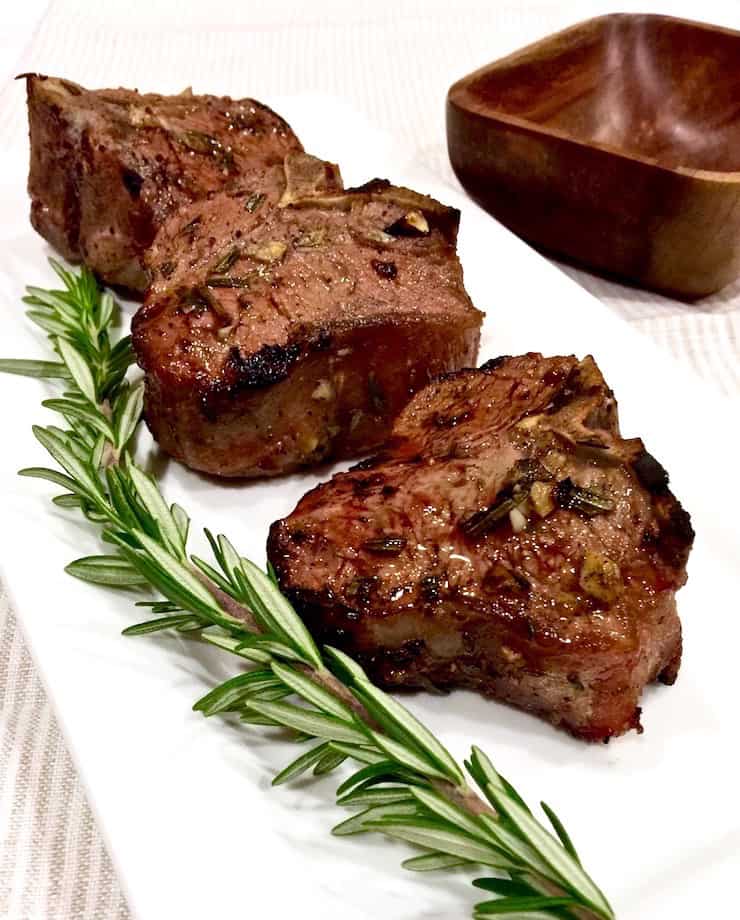 I'm sort of on this kick right now, with the kids gone back to wherever after break, and I'm making stuff for Meathead and me that they either hate, or won't try. Lamb chops, for instance.
No way they could eat lamb, it's a baby…I won't go on, I'm sure you can fill in the rest of their argument. I haven't made grilled lamb chops in years. I forgot how good they are.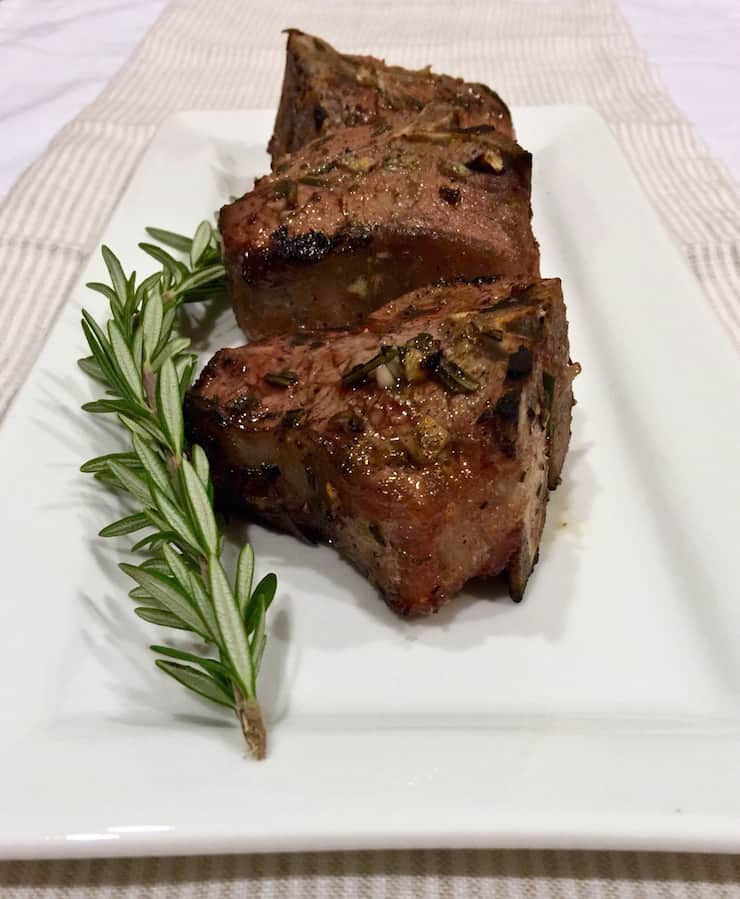 When I was a kid, my mom (not a good cook by any stretch of the imagination) would broil lamb chops for dinner sometimes, on a weeknight. Just salt and pepper and Worcestershire sauce. My brother hated lamb, but I loved my mom's lamb chops. If I got home from school and she told me that's what's for dinner, I could hardly wait. And she usually made creamed spinach (well, Stouffer's did) to go with it, just for me.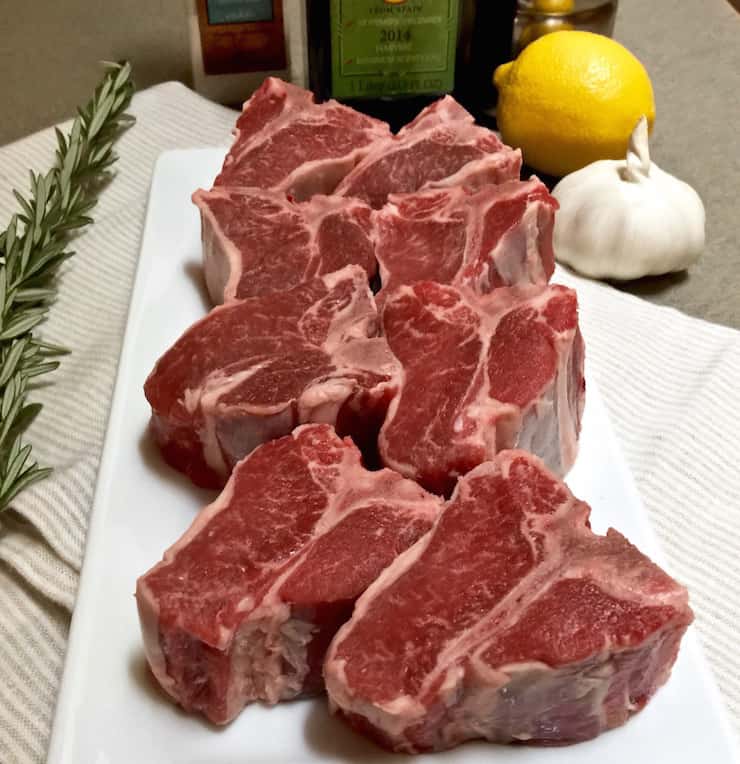 So, I rather spontaneously picked up a package of really good looking loin lamb chops a couple of months ago. Meathead grilled them outside, in the cold, with salt and pepper and Worcestershire. Pretty good, we agreed. I mean really good.
I've made a few times since then and thought, I should try marinating them. I had some fresh rosemary and lemons, so that's what I did.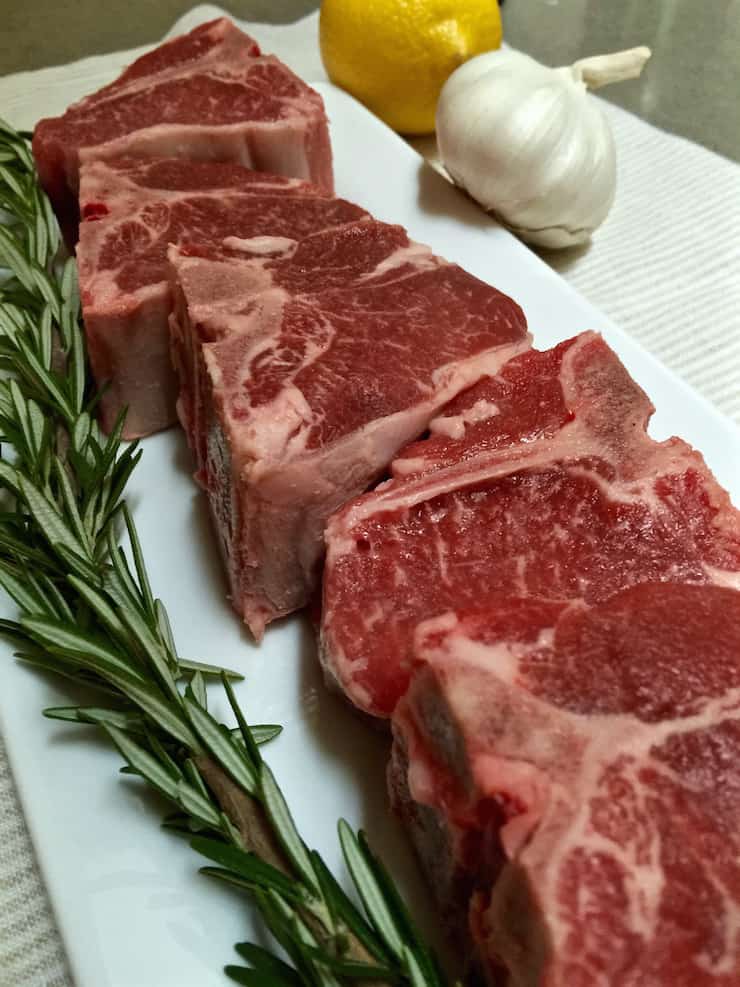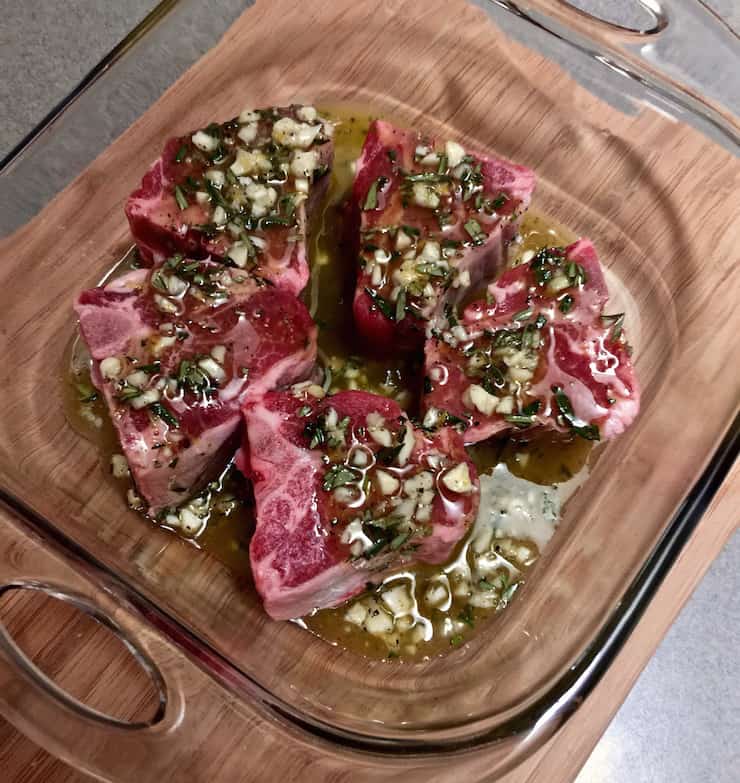 Oh my gosh, this marinade is simple and so great for lamb chops. Olive oil, lemon, garlic and rosemary. I think I added some dried thyme also, I would have thrown in some fresh thyme if I had any. I marinated for a couple hours and then we grilled the chops. They. Were. Delicious. I'd say they were perfect.
We like these chops grilled outside, in the cold, but the broiler would work just fine, so would a grill pan. I would suggest marinating at least one hour, you could probably let it go a lot longer. Whatever you decide, these lamb chops will knock your socks off. Best, Kelly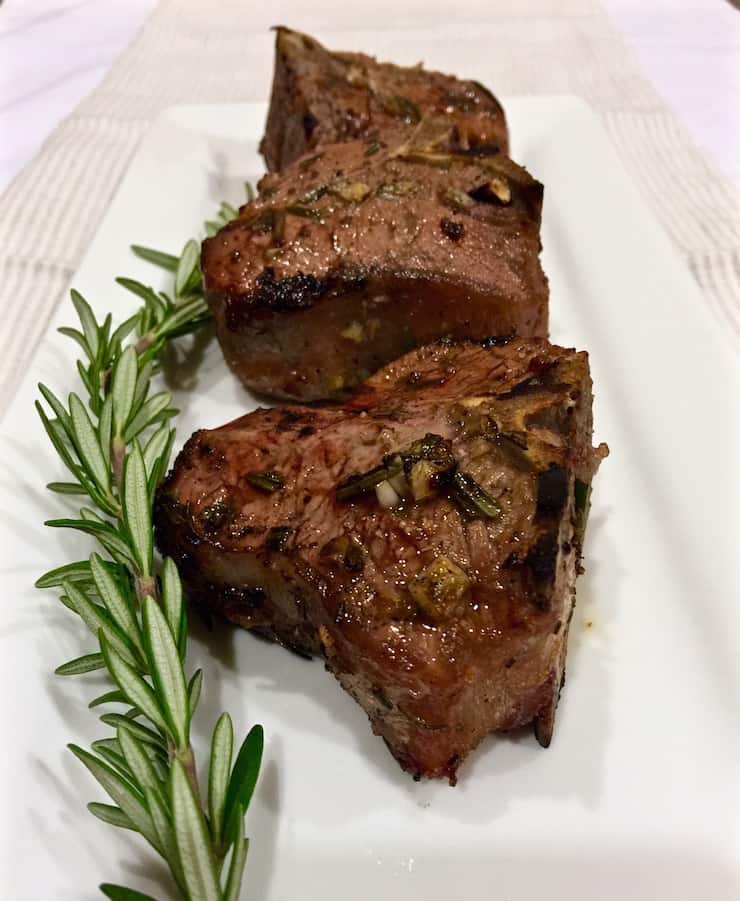 Here are a few more recipes for the grill with simple marinades or sauces:
HUNGRY FOR MORE? Subscribe to my Newsletter and come hang out with me on INSTAGRAM, or give me a follow on FACEBOOK or see what I'm pinning on PINTEREST.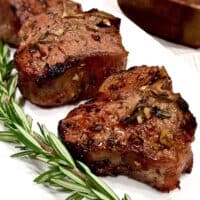 Grilled Lamb Chops
Tender and flavorful lamb chops, in a simple marinade, grilled to perfection.
Print
Pin
Rate
Ingredients
6-8

loin lamb chops, 1½ to 2 inches thick

¼

cup

olive oil

Juice and zest of 1 lemon

3-4

cloves

garlic, finely chopped

1

tablespoon

fresh rosemary, finely chopped (or a little more)

1

teaspoon

dried thyme, optional (or some fresh thyme, finely chopped)

Kosher salt

Fresh cracked black pepper
Instructions
Make the marinade. Combine all the ingredients, minus the chops, and mix well. Add about a teaspoon or so of salt and a few good grinds of pepper.

Put chops in a single layer in a glass dish. Pour marinade over them, flip chops to coat well. Cover tightly with plastic wrap and marinate in the refrigerator at least an hour, turning occasionally. I marinated for 2 hours.

About an hour before you're ready to grill, set the chops out to get room temp. Heat grill to medium-high, and grill chops to medium rare, about 7 or 8 minutes a side. Let rest, covered loosely with foil, for at least 5 minutes. Serve warm.
Recipe Notes
Enough marinade for 6 to 8 chops, at least
Keyword:
Grilled lamb chops, marinated lamb chops, marinade for lamb chops, how to grill lamb chops